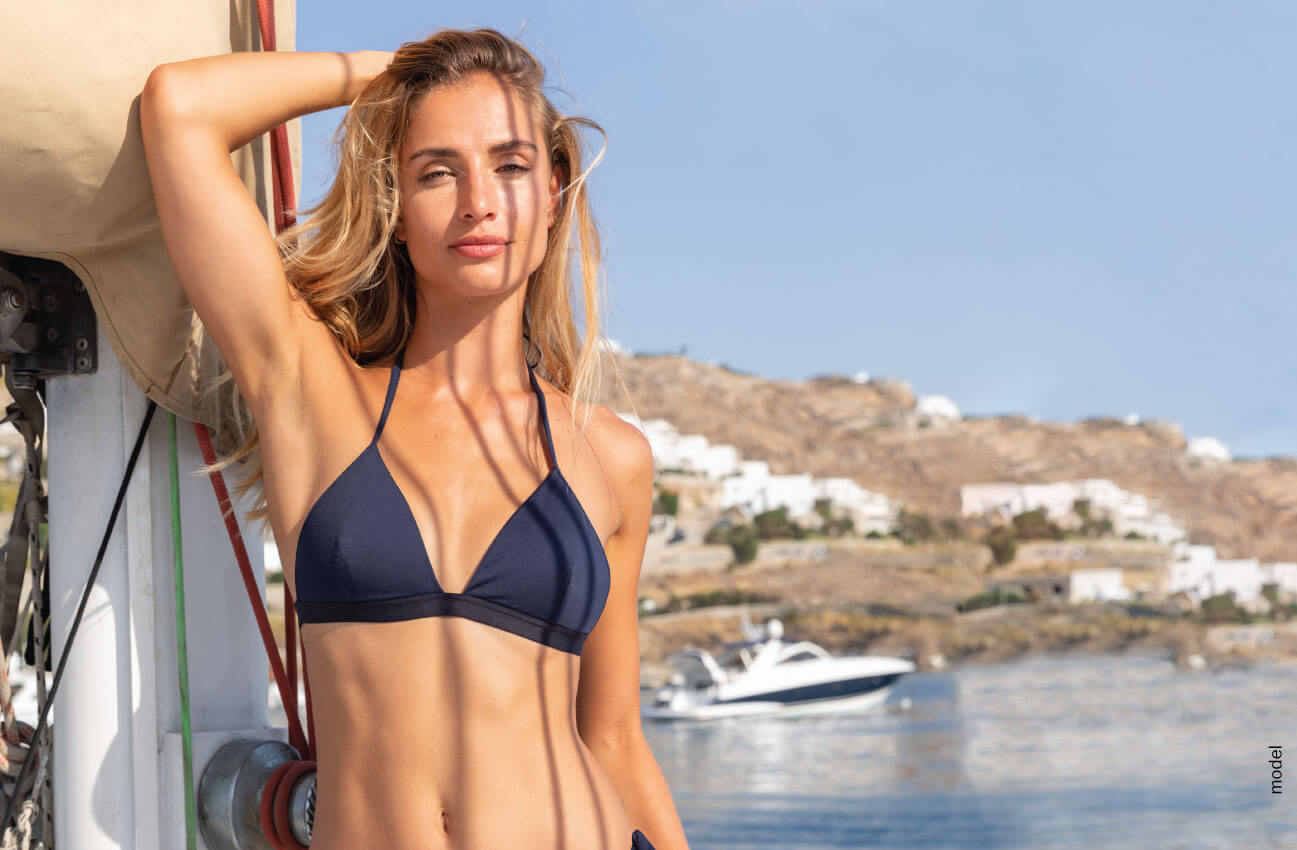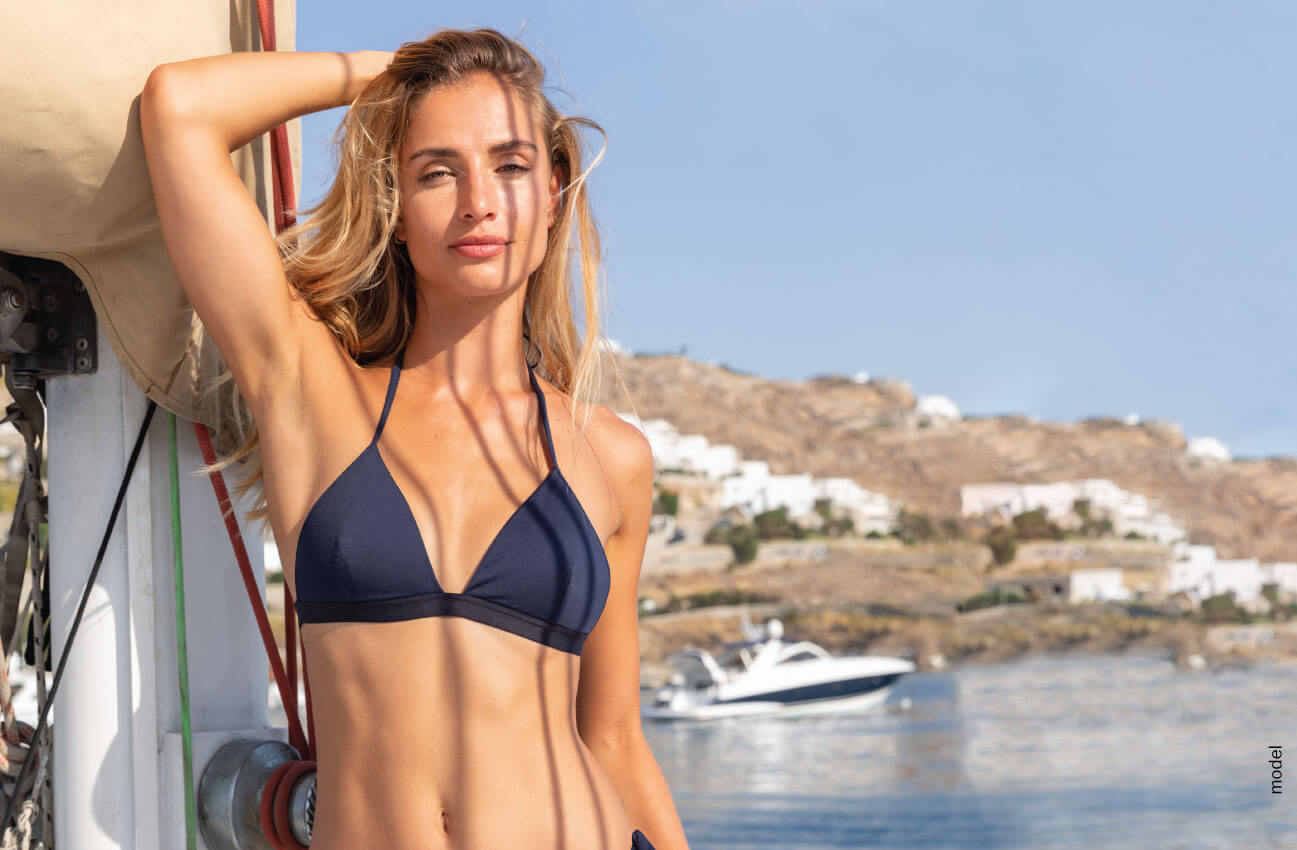 Facelift Surgery
Rhytidectomy, or facelift surgery, is a cosmetic procedure that reverses the symptoms of aging for both the face and neck. Facelift surgery smooths skin and tightens facial contours by lifting and removing excess skin and soft tissue and tightening underlying muscle tissue. The procedure results in a younger appearance by addressing sagging or drooping skin, excess fat in the jowls and neck area, and deep lines and wrinkles.
Westlake Dermatology is the leading provider of facelift surgery in Texas. Our Highland Park location in Dallas offers a full range of plastic surgery procedures, including full facelifts, mini facelifts, deep plane facelifts and several non-surgical options. Skilled surgeons and caring staff are dedicated to helping you safely reverse the signs of aging, for results that ensure you'll look your best at any age.
What Results Can Facelift Surgery Provide?
Surgical facelift procedures result in a more youthful appearance by correcting the following aesthetic issues:
Improves skin smoothness by correcting deep lines, wrinkles and creases
Improves facial contour by addressing drooping or sagging skin
Enhances the jawline by tightening jowls and correcting a double chin
Facelift results are not permanent, as skin may begin to sag again with age. However, when a facelift is performed by a skilled surgeon who addresses the deeper musculature of the face results can be expected to last upwards of 10 years.
Types of Facelift Procedures
Facelift procedures differ in terms of their invasiveness, how much of the face and neck they address, and if they tighten the skin only, or include manipulation of underlying fatty tissue and musculature. Common types of facelifts include the following:
Deep Plane Facelift: A deep plane facelift addresses severe aging in the neck and cheeks. The procedure lifts both skin and muscle tissue and is known for natural-looking, long-lasting results.
SMAS Facelift: This procedure lifts the skin and underlying muscles of the Superficial MusculoAponeurotic System in 2 separate steps, allowing for more detailed facial contouring. It is a long-lasting procedure that addresses aging in both the face and neck.
Mini Facelift: A mini facelift addresses minor signs of aging in the lower face, including the jowls and neckline. It's ideal for younger patients seeking a more uplifted lower face and neck.
Mid Facelift: This procedure targets the mid face to enhance cheekbones, smooth nasolabial folds, improve droopy lower eyelids and eliminate mid-face wrinkles.
Westlake Dermatology Dallas offers a range of facelift procedures to meet the needs of each individual patient.
What To Expect After Facelift Surgery?
Rhytidectomy is an outpatient surgical procedure. The recovery experience can differ from patient to patient and depends on the type of facelift and each individual's speed of healing. Most patients are cleared to return to work within 2 weeks following the procedure and can resume moderate physical activity after 4 weeks.
The following timeline reflects the typical experience:
1-3 days: Mild pain or discomfort may be addressed with prescription medication. Patients may be required to wear facial bandages throughout the first 3 days of recovery.
7-10 days: Stitches, if used, will be removed approximately one week after the procedure.
2 weeks: Most people feel ready to return to work or normal daily activities during this time.
4 weeks: After one month, patients can begin wearing makeup and may return to moderate activity.
6 weeks: Patients are typically fully recovered by 6 weeks, and all restrictions on activity are lifted.
Who is a Good Candidate for a Facelift Surgery?
Any individual in good overall health who wishes to reduce the facial symptoms of aging is a good candidate for a facelift. The results of a facelift procedure last longest in patients who have some skin elasticity, are non-smokers, and maintain a healthy lifestyle post-surgery.
A consultation with Dr. Jonathan Nathan can help you decide if facelift surgery is right for you.
About Westlake Dermatology & Cosmetic Surgery Dallas
Westlake Dermatology is a leading provider of facial plastic surgery procedures in Texas. Our Dallas team is dedicated to providing the best care to our patients. We use the latest techniques in state-of-the-art surgical centers to safely provider our patients with their desired end results.
Meet Our Dallas Plastic Surgeon
Dr. Jonathan Nathan: Jonathan Nathan, MD, MBA is a board certified plastic surgeon with over ten years of rigorous training. Born and raised in Dallas, Texas, Dr. Nathan completed his undergraduate studies at Southern Methodist University (SMU) before completing medical school at Texas Tech University and plastic and reconstructive surgery training at Loyola University in Chicago, Illinois. He went on to complete additional fellowships in Oculoplastic Surgery and Facial Aesthetic Surgery with Mark Codner, MD in Atlanta, Georgia and Rhinoplasty and Facial Plastic Surgery at the Warner Aesthetic and Reconstructive Institute with Dr. Jeremy Warner in Chicago, Illinois. Dr. Nathan enjoys combining his passion for science and the arts to enhance the facial aesthetic of his patients.
How Much Does Facelift Surgery Cost?
The total cost of facelift surgery can vary from patient to patient and is dependent the type of facelift performed and the overall complexity of the procedure. Learn more about facelift prices