Alison Moseley, MD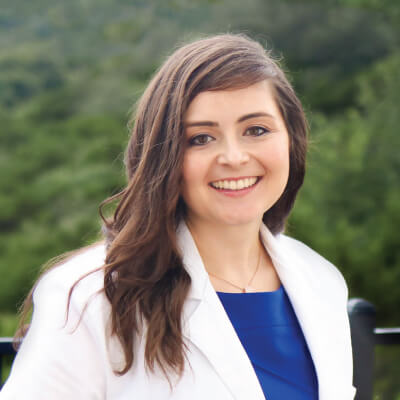 Alison Moseley, M.D. completed her doctorate of medicine at the University of Texas Medical Branch in Galveston, where she graduated with the distinction of Magna Cum Laude. While attending medical school, Dr. Moseley was recognized with the Thomas B. Freese Award for Overall Excellence in Dermatology, and was elected into the prestigious Alpha Omega Alpha Medical Honor Society. She remained at the University of Texas Medical Branch to further her medical education, completing an internship in Internal Medicine, and subsequently fulfilled three years of specialty training in Dermatology. Dr. Moseley was awarded for excellence in medical student teaching, and was selected to serve as chief resident during her final year of residency. Throughout this time Dr. Moseley was involved in various research activities, authored several scientific publications, and presented at multiple state and national scholarly meetings.
Prior to pursuing medical school, Dr. Moseley graduated Summa Cum Laude from Texas A&M University with a Bachelor of Science in Sociology. She is thrilled to be back in Austin and is committed to serving the community of Lakeway and the surrounding areas. Her interests include adult and pediatric medical Dermatology, skin cancer prevention and treatment, including melanoma, and cosmetic Dermatology.
Dr. Moseley is Board Certified by the American Board of Dermatology and is active in various medical organizations, including the American Academy of Dermatology, the American Society of Dermatology, the Texas Dermatological Society, the Texas Medical Association, and the Travis County Medical Society.
Dr. Moseley currently sees patients at our Round Rock clinic.

Book Online
Alison Moseley, M.D.

Testimonials About Dr. Moseley
"Dr. Mosley is fantastic, the front desk help is always nice, professional, and friendly 🙂 Nice to have a doctor who cares and suggest all alternatives." — William M. (October 12, 2023)
"I love Dr. Mosley, always treats you like family." — Lisa G. (October 5, 2023)
"Dr. Moseley is an excellent dermatologist. She always answers my questions and her treatment suggestions are spot on. WLD staff are always helpful and friendly." — John M. (September 30, 2023)
"Thorough explanation of treatment, very understanding and compassionate. Dr. Mosley is a rockstar!!" — Sean H. (September 29, 2023)
"Dr. Moseley is an excellent listener, patient, and very informative. Highly recommend!" — Rebecca T. (September 28, 2023)
"Love Dr. Moseley. She is very thorough and explains everything well." — John B. (September 26, 2023)
"Dr. Moseley is a very thorough and compassionate physician. I highly recommend her." — John B. (September 22, 2023)
"Sparkling water and very nice Dr. Very knowledgeable and quick" — Mark F. (September 21, 2023)
"Professionalism of Dr Mosely and staff. Everyone was great!" — Ron M. (September 21, 2023)
"She listened to me, was very knowledgeable about my situation and treated it professionally. Thank you Dr. Mosely" — Donna B. (September 20, 2023)
"Dr Moseley took her time and explained everything to me. Did not rush through my appointment and was excellent at explaining things. Great doctor highly recommend." — Kathy B. (September 8, 2023)
"Very courteous and pleasant staff. Dr. Moseley explained everything as she went along. She was reassuring and knowledgeable." — Louis G. (September 6, 2023)
"Dr Moseley is thorough and kind." — Christine A. (September 5, 2023)
"Staff is very friendly. Appointments are on time or at least within a few minutes. The Doctor is knowledgeable, friendly, and doesn't rush. Always a good experience." — Christopher A. (August 31, 2023)
"Excellent experience from start to finish. Great staff and Dr. Moseley was thorough and explained everything." — Larry N. (August 30, 2023)
"The service was very good. Front desk was very helpful. Dr Mosley was wonderful. Great experience" — Shelly S. (August 30, 2023)
"Entire staff is very helpful and welcoming. Dr Mosley is very professional and cares about he patients!" — James K. (August 24, 2023)
"This was the absolute best experience that I have ever had at a doctor's office. It was quick, painless, and informative. Dr. Allison was making and the ladies assisting. Definitely made me feel extremely comfortable and confident!" — Erma C. (August 18, 2023)
"I love Dr. Moseley and her staff. They are so kind and friendly and take time helping me understand my condition and the meds being prescribed. I never feel embarrassed about my body or skin afflictions. They always make me feel like it's no big deal to them and they genuinely want to help me feel better. It means more that you know, especially for someone like me who is incredibly body conscious." — Traci F. (August 15, 2023)
"Dr. Allison Moseley, great practitioner and wonderful assistance." — Jose H. (August 11, 2023)
"Dr. Mosley always asks me about any concerns I may have during my appointment. I feel fortunate that she is caring and truly takes time to address my questions." — Stacy A. (August 8, 2023)
"I always love my appointments with doctor Mosley. She is amazing and so knowledgeable when it comes to skin." — Carolina G. (August 4, 2023)
"Dr. Mossley is the sweetest person ever she always takes care of me and listens to my concerns. I was refer to her from my oncologist due to skin condition she was able to find her what was wrong with me after a few months I am almost 100% better, thank you doctor." — RAUL V. (August 4, 2023)
"I very much like Dr Moseley! She is very personable as well as professional. I have seen her for several years and will keep coming back." — Hella W. (August 3, 2023)
"Saw Dr. Mosley and am so impressed with her knowledge and manners . And her assistant Judy as well!" — Susan S. (August 3, 2023)
"I love the atmosphere and how the Doctors listen and provide the best solution for you. You never have to sit and wait, the Doctors and staff run a very efficient practice. I saw Allison for the first time today and absolutely love her!" — Renee B. (August 2, 2023)
"I was very happy with Dr. Mosley. She does a very good job and is helpful and friendly. Everything was explained really well to me. The staff were also very pleasant and made me feel comfortable. There really wasn't anything that I disliked." — Eileen K. (August 2, 2023)
"Dr. Moseley's thorough, grounded explanation and recommendations were exceptional. My concerns were addressed enthusiastically and an acceptable and prompt treatment plan was created right away. Go see these lovely folks for all your skin care needs!" — Cody F. (July 27, 2023)
"First visit at this location. The doctor was wonderful and thorough, I was highly impressed!" — Lisa G. (July 25, 2023)
"Front desk person greeted me with a smile, I was seen for my appointment right on time, the assistant that took me to the examination room was friendly and professional and Dr Mosley was excellent: smart, friendly and very knowledgeable. Very well run office." — William D. (July 21, 2023)
"Dr. Mosely is very thorough and friendly I would recommend her to anyone needing a Dermatologist." — Genie D. (July 12, 2023)
"Dr Mosley is professional, thorough, and explain everything. Very nice too." — Harold M. (July 11, 2023)
"Dr. Mosely and her nurse were friendly, professional, and caring. They listened to my concerns and answered all my questions. They were reassuring and thoughtful. Thank you Dr. Mosely and staff." — Jerry J. (July 6, 2023)
"Doctor and staff was awesome!!!! Took very good care of me. Loved it, they explained the whole procedure and it all turned out nicely. No complaints here! Thanks guys" — Francisco I. (July 6, 2023)
"Loved my doctor! She made me feel comfortable in a usually uncomfortable skin check situation. Super gentle and calm!" — Kearsten C. (July 6, 2023)
"Everyone was so nice. Dr. Moseley was very nice. She answered my questions & explained what she was doing. She wasn't in a rush. Her assistant was also really nice." — Pamela B. (July 5, 2023)
"Dr. MOSELEY was easy to talk to and answered my multiple questions. The Doctor shows both care and concern." — Carol F. (June 11, 2023)
"Front desk staff was friendly and the waiting room as always clean. Dr Mosley and her assistant were attentive to my needs and answered my concerns, good bedside manner." — Maria C. (June 11, 2023)
"Provider, Allison made me feel very comfortable and at ease for my dermatologist screening. Efficient and friendly." — Michele V. (June 8, 2023)
"Your group is always so nice to visit and on time. Dr. Moseley is super approachable and does a great job explaining things. Thank you." — Christopher P. (June 8, 2023)
"Dr. Moseley is amazing! She has helped me so much this past year and a half when I was struggling with rashes after getting covid vaccines. Thank you for having her on staff." — Tommie R. (June 6, 2023)
"Dr Moseley is always wonderful! She is extremely professional, provides great advice, and is so pleasant to interact with during visits. I can't imagine going to anyone else for my dermatological needs." — Kathryn W. (May 31, 2023)
"Dr. Mosley does well. She is very efficient." — Linda H. (May 31, 2023)
"I was seen on time. Dr. Mosely and her assistant were very professional and thorough. A very pleasing experience. Thank you so much for everything. Looking forward to my next visit." — Kyle S. (May 30, 2023)
"Dr . Moseley very thorough and explains clearly your diagnosis. My wife and Son are also patient's of Dr. Moseley. We have been very pleased with the Doctor and her Staff." — George P. (May 25, 2023)
"Your staff is remarkably friendly, professional, and competent. Do whatever you need to in order to sustain that, it's a significant differentiator. Also Dr Moseley is the literally amazing. Thank you!" — Zechariah Y. (May 16, 2023)
"Love Dr. Moseley and her staff. Always kind, patient, and friendly. She takes the time to answer my questions and address my concerns. I never feel rushed. One of my favorite doctors ever!" — Caroline P. (May 12, 2023)
"All staff are courteous and knowledgeable. Dr. Mosley is kind, professional and I am always at ease when visiting. Same can be said for Jennifer who assists her. Thanks for everything!" — Sean S. (May 4, 2023)
"Dr. Moseley is so competent and thoughtful. She takes time with her patients and even asked me what questions did I have on my list. She is the best dermatologist I've ever had!!!" — Bonnie M. (May 4, 2023)
"Dr is to the point…informative…I like that" — Jean R. (May 3, 2023)
"Dr Mosley and her team are very attentive and work understand the issue and make solid course to resolve the issue!" — James K. (April 27, 2023)
"Dr. Mosley is a great doctor. I have a lot of faith in her decisions." — Daniel B. (April 26, 2023)
"Front office staff was very nice. Dr Moseley was very sweet and thorough. All my questions were answered." — Rebecca M. (April 20, 2023)
"Dr. Alison Moseley was very patient in listening to my concerns and explained everything very well. I am glad I found her. Would recommend her 100%" — Shireesha B. (April 20, 2023)
"Staff was very nice. Dr. Moseley was kind and made me feel my skin problems were a priority." — Kelly G. (April 19, 2023)
"I always have the most amazing experience at Westlake Dermatology. The staff is very friendly and professional, and Dr. Moseley is the best I've ever been to – she is so knowledgeable and explains everything completely." — Scott H. (April 15, 2023)
"The front desk staff were absolutely wonderful. Both warm, friendly and professional. My Doctor Dr. Allison Moseley was phenomenal! Her assistant Amy was exceptional very courteous and respectful. This was a wonderful experience coming visiting and meeting my new doctor and Staff." — Alice B. (April 13, 2023)
"Appointment was on time as scheduled. Dr. Moseley was excellent in explanation and took care of my referral to a surgeon." — Theresa H. (April 12, 2023)
"Dr. Moseley is very knowledgeable, friendly and professional. I had a good visit and will go again." — Merle R. (April 7, 2023)
"Dr. Alison Moseley is an excellent dermatologist. She presents every option for treatment and we discuss pros and cons until we reach a plan. I especially like that she keeps up with research and new treatments." — Billye N. (April 6, 2023)
"I love the Round Rock location ! Everyone is friendly and efficient and Dr Moseley and her nurse are fantastic. I never feel rushed and Dr Moseley takes the time to answer any questions I might have." — Elizabeth H. (April 5, 2023)
"Everyone was super nice! The place was clean which is a big deal to me. The staff were very efficient. The wait time was not long. Doctor Moseley and her assistant were so wonderful and did such a fine job on removing a growth on my leg. This is the place to go for dermatology. You won't be disappointed!" — Whitehead P. (April 5, 2023)
"Dr. Allison Moseley is justgreat! Very friendly, efficient and thorough!" — Janet C. (March 30, 2023)
"I love Dr. Moseley. She's very caring and accommodating in every aspect of treatment. Best dermatologist I've ever gone to." — Gretchen A. (March 29, 2023)
"Dr. Moseley is very thorough and has such great patient care! " — Kathryn B. (March 7, 2023)
"I think Dr. Mosely is the best dermatologist I have ever had." — Jodi K. (March 2, 2023)
"As always, I am grateful for the professional care of Dr. Mosley and her assistant, Amy, provided to me this afternoon." — John B. (February 21, 2023)
"Dr. Moseley provides compassionate care and attention to my specific concerns. I am grateful for the for the questions she's asks that are related to my overall health. It's apparent she cares about you." — Armstrong A. (February 9, 2023)
"The office was beautiful, clean, and organized. Everyone was friendly, and Dr. Moseley was knowledgeable and so nice! This was my first dermatologist visit and I'm so glad I came here. 10/10!" — Handsaker H. (February 7, 2023)
"I immediately felt comfortable when I arrived. Was greeted promptly and felt welcomed. Dr. Moseley was absolutely amazing. Extremely personable and able to answer every question I had." — Rossow R. (February 4, 2023)
"Dr. Moseley was very professional and caring!" — Vila V. (January 24, 2023)
"Dr Mosley was very thorough, friendly and informative. I will definitely be scheduling with her again!" — Kosh K. (January 19, 2023)
"The space and the staff are friendly from the moment I walk in and Dr. Moseley makes me feel comfortable with yearly checks by talking and moving quickly through the exam. She explains when I ask questions and that is important to me!" — Denkler D. (January 19, 2023)
"Dr. Mosely is always patient and kind. She takes the time to listen and responds to each issue. I never feel rushed. She goes out of her way to accommodate my communication challenges. Very friendly and relatable." — Smith S. (January 13, 2023)
"Love Dr. Moseley! She is great to work with! She's so sweet & always made me feel comfortable with any concerns I had. Would highly recommend her!" — Forsyth F. (January 13, 2023)
"Very professional staff. Dr. Mosley is in my opinion an awesome dermatologist. Would highly recommend to family, friends and co-workers." — McGehee M. (January 11, 2023)
"Everyone in this office is wonderful. Dr. Mosley & her staff are so attentive to their patient's needs." — Sommers S. (January 11, 2023)
"Alison Moseley had the absolute best bedside manner – friendly, reassuring, informative, available to answer any questions." — Richardson R. (January 11, 2023)
"Dr. Moseley is awesome! So kind and compassionate. Never feel rushed. Thoroughly answers all questions." — Sue S. (January 11, 2023)
"Dr Mosley did an excellent job. I am Very impressed with her thoroughness. Overall very pleased with the visit" — Dunn D. (January 5, 2023)
"Staff and Doctor are great. Friendly and helpful. Dr Mosley is great!" — Koen K. (January 5, 2023)
"Dr. Mosley was amazing had been to other doctors with no real follow thru. Dr Mosley did follow thru and beyond. A wonderful and caring doctor. The staff was also very caring." — Dodson D. (January 4, 2023)
"I have been seeing Dr. Moseley for a couple of years now. She is very knowledgeable and friendly. She is great at diagnosing the problem and treating it." — Tena Z. (December 27, 2022)
"I felt like Dr. Mosely and Amy really listened to me. I am looking forward to treatment. And, I feel confident this is going to work! Thanks for getting me in today." — Terry A. (December 13, 2022)
"Dr. Mosley is very caring and friendly!" — William V. (December 13, 2022)
"I am very happy with my doctor, Allison. She always takes time to listen to me and I trust that I am getting the best care." — Nancy L. (November 30, 2022)
"Dr. Allison did a remarkable job. She took her time, listened to my multiple concerns & addressed each one, She was informative & gave me personal advice to resolve some on my own & presented options to medically treat others. I have much respect for her. She has excellent people skills. She's knowledgeable & confident in her field. She readily explains a problem, the cause & the known cure. I feel safe having her treat my health issues. She displays none of the placating or dismissiveness occasionally seen in other egotistical doctors. She treats her patients with respect & I appreciate that." — Emmy M. (November 30, 2022)
"Love Love Dr. Moseley! I travel 45 min to see her at the round rock location, even though there is a closer W.D." — Jennell T. (November 29, 2022)
"Everyone was super nice. Dr. M was very good at explaining and reexplaining and doing a thorough derm check AND gave all the options with a very thorough explanation of pros and cons. Left very happy and confident with the doctor. Daughter will be seeing her along with my hubs." — Judith G. (November 21, 2022)
"Dr. Mosley is always so through and caring. She sure does like to use that gun on me. LOL. They're all great in there." — Danny M. (November 20, 2022)
"Dr. Moseley is wonderful; very personal and professional and she puts patients at ease. She explains all her procedures and asks questions and each visit is thorough. I can't recommend her more highly!" — Kathryn W. (November 17, 2022)
"Dr. Mosely was efficient, knowledgeable and personable." — Herbert G. (November 16, 2022)
"Dr. Mosely is very compassionate, thorough and kind. She takes time to explain treatment, medications, options and always asks if you have any questions." — Kathleen C. (November 15, 2022)
"Dr. Moseley is a doctor I trust. She and the entire staff are efficient, friendly and professional. The office has a cool vibe- a nice experience always." — Jodi K. (October 14, 2022)
"Dr. Mosley is reassuring, thorough, informative, and kind. I appreciate that she takes the time to make sure all my questions are answered." — Rebecca T. (September 28, 2022)
"Friendly staff and Dr. Mosley was very thorough and caring. I had no wait time which was great." — Mary L. (September 22, 2022)
"Dr. Moseley does a thorough exam of my skin. This is very important to me because I have had several basil & squamous cells that had to be removed." — Edith L. (September 21, 2022)
"Dr. Alison Moseley was excellent – very professional, yet very down to earth and friendly. Answered all my questions, and I was very pleased with my visit." — Dorleen H. (September 13, 2022)
"Good Dr. Moseley always explaining what is what. Great doctor." — Jeffrey M. (September 13, 2022)
"Dr. Moseley is fantastic! She is so kind and attentive to my concerns! Her staff is incredible and so kind always!" — Batia G. (September 13, 2022)
"I like Dr. Mosley's care and concern for my issue." — Eric S. (September 9, 2022)
"Dr. Moseley is great. Totally professional and compassionate." — Ron M. (September 9, 2022)
"Dr. Alison Moseley is really fantastic. She is extremely thorough and knowledgeable. On top of that she is extremely personable and friendly." — Charles T. (September 7, 2022)
"Love Dr Moseley and Staff. Always Friendly and Very Professional." — Leonard G. (September 6, 2022)
"Great customer service, and Dr. Moseley was so attentive and thorough in my visit. Thank you, and I will see you again soon!" — Tammy W. (August 31, 2022)
"I have always been seen on time for my appointments which I really appreciate. Since I became a patient, Dr. Moseley has been genuinely invested in my well being. My concerns are always addressed and I feel that my opinions are valued." — Ivy M. (August 26, 2022)
"Dr. Moseley care is especially thorough and her interactions are both personal and professional" — Curt Q. (August 25, 2022)
"I like the courteous and professional care I receive from Dr. Moseley and staff at Westlake Dermatology Round Rock." — John B. (August 19, 2022)
"Really like Dr. Mosley. She is super sweet." — Melannie B. (August 12, 2022)
"I love Dr Moseley. She's one of nicest and most professional doctors I've interacted with and feel very confident with her advice and guidance." — Kathryn W. (August 12, 2022)
"Love Dr. Mosely. When you have a complex medical chart and multiple doctors, having a doctor who is patient; takes time to explain things in detail & write down instructions makes all the difference. I really appreciate that she doesn't make me feel rushed (although I'm sure she is) and listens." — Tamika S. (August 5, 2022)
"Outstanding staff, very prompt attention, Dr. Mosely clearly explains things in a very thoughtful, kind, and understandable way." — Richard C. (August 5, 2022)
"Dr. Moseley is very attentive and explains her findings in a way that is easy to understand. I am very happy with her professional services and appreciate her kindness." — Stacy A. (August 4, 2022)
"I like the short wait and friendliness. Dr Mosley is always courteous and helpful." — Sharon N. (August 3, 2022)
"I've going to Dr Moseley for a few years now. She is always very attentive and listens well." — Hella W. (July 29, 2022)
"Dr. Moseley and her assistant and the front desk – all superb handling people" — Terry H. (July 26, 2022)
"Dr. Mosley is awesome. Knows her stuff!" — Christine O. (July 22, 2022)
"I love Dr. Mosley. She made me feel so comfortable during my skin check and did a good job of respecting my privacy and being thorough." — Jennifer H. (July 21, 2022)
"Very little wait time and a thorough skin exam from Dr. Mosley." — Lois L. (July 12, 2022)
"I really enjoy seeing Dr. Moseley. I've seen her for years. She is very professional and has a wonderful bedside manner. Book her early because she has a long client list." — Sharon G. (July 12, 2022)
"Dr. Mosely is easy to talk to and she makes you feel very comfortable. My wait time was extremely short." — Ann P. (July 8, 2022)
"Dr. Moseley and Candace were awesome!" — Richard V. (July 6, 2022)
"Great first time experience. The staff was very friendly, especially when I called to get an appointment. Dr. Moseley was very thorough, and best of all, she explained really well the best treatment for my condition." — Maria C. (July 1, 2022)
"Dr. Mosley and her Assistant are very professional and take time to answer all questions." — Harold M. (July 1, 2022)
"Dr. Mosley is wonderful she spends time with you and answers all your questions and makes you feel at ease." — Ann O. (June 24, 2022)
"Dr. Mosley was great at explaining everything and being thorough with a routine skin check." — Mike G. (June 24, 2022)
"All questions answered. Didn't feel rushed. Dr. Moseley is great!" — Deborah F. (June 23, 2022)
"I loved Dr. Moseley!! Very sweet and she listened to all of my concerns." — Teresa C. (June 23, 2022)
"Dr. Mosley is like family. She treats you as such and you feel good about your health when you leave." — Lisa G. (June 21, 2022)
"Always on-time appointments. Dr. Moseley is very thorough." — Pamela G. (June 7, 2022)
"I liked and appreciated being brought back soon after my arrival and Dr. Moseley coming in soon too. I'm used to waiting at doctor offices for long periods, and little time with the doctor. This experience far exceeded any office I've been too! Dr .Moseley was awesome as well as her nurse (sorry I don't remember her name). Thank you!" — Danielle S. (June 3, 2022)
"Beautiful facility with friendly, helpful and lighthearted staff. Dr. Moseley was swift and knowledgeable. She and her staff made me feel comfortable and welcome." — Lindy G. (June 3, 2022)
"I particularly like the promptness of the staff at the front desk. I also liked Dr. Mosley and her assistant being friendly and concerned and listening to my concerns. Great overall experience!" — Hazel F. (June 1, 2022)
"Dr. Mosely is SENSATIONAL." — Adam S. (June 1, 2022)
"Dr Mosley is wonderful and all the staff are friendly and helpful." — Gabriele M. (June 1, 2022)
"Very professional and friendly group of people. Dr. Moseley was thorough in her examination and explanations. I felt very comfortable during the visit because of the competency and courtesy being displayed." — Donald M. (May 25, 2022)
"Dr. Moseley listened to all my concerns and addressed them all." — Helen M. (May 18, 2022)
"Dr. Moseley is very compassionate and always explains everything clearly. With a brain injury I can get frustrated easily and have challenges understanding instructions. She goes out of her way to answer my questions & help. She is patient & gives me extra time even when busy." — Tamika S. (May 5, 2022)
"Dr. Moseley is really great and knowledgeable!" — Baker H. (April 28, 2022)
"Front office staff was very nice. Dr Moseley was very sweet and thorough. All my questions were answered." — Rebecca M. (April 20, 2022)
"Dr. Alison Moseley was very patient in listening to my concerns and explained everything very well. I am glad I found her. Would recommend her 100%" — Shireesha B. (April 20, 2022)
"Staff was very nice. Dr. Moseley was kind and made me feel my skin problems were a priority." — Kelly G. (April 19, 2022)
"I always have the most amazing experience at Westlake Dermatology. The staff is very friendly and professional, and Dr. Moseley is the best I've ever been to – she is so knowledgeable and explains everything completely." — Scott H. (April 15, 2022)
"Customer service at check in was exceptional. All medical staff were friendly and professional, very knowledgeable and to the point. I left with a high degree of confidence that my health and well-being were in good hands." — Chris W. (April 14, 2022)
"The front desk staff were absolutely wonderful. Both warm, friendly and professional. My Doctor Dr. Allison Moseley was phenomenal! Her assistant Amy was exceptional very courteous and respectful. This was a wonderful experience coming visiting and meeting my new doctor and Staff." — Alice B. (April 13, 2022)
"Great customer service. Friendly and thorough!" — Brian H. (April 13, 2022)
"Appointment was on time as scheduled. Dr. Moseley was excellent in explanation and took care of my referral to a surgeon." — Theresa H. (April 12, 2022)
"Dr. Moseley is very knowledgeable, friendly and professional. I had a good visit and will go again." — Merle R. (April 7, 2022)
"Dr. Alison Moseley is an excellent dermatologist. She presents every option for treatment and we discuss pros and cons until we reach a plan. I especially like that she keeps up with research and new treatments." — Billye N. (April 6, 2022)
"Very professional and prompt. Made me feel comfortable and listened." — Betty O. (April 6, 2022)
"I always appreciate the professionalism and helpfulness! Good listening and always effective, thank you!!" — Leticia S. (April 5, 2022)
"I love the Round Rock location ! Everyone is friendly and efficient and Dr Moseley and her nurse are fantastic. I never feel rushed and Dr Moseley takes the time to answer any questions I might have." — Elizabeth H. (April 5, 2022)
"Everything was great! Very thorough and friendly and efficient!" — Nicole G. (April 5, 2022)
"Everyone was super nice! The place was clean which is a big deal to me. The staff were very efficient. The wait time was not long. Doctor Moseley and her assistant were so wonderful and did such a fine job on removing a growth on my leg. This is the place to go for dermatology. You won't be disappointed!" — Whitehead P. (April 5, 2022)
"Everyone was so pleasant! All my questions were answered! Highly recommend! Thanks!" — Gracie E. (March 31, 2022)
"I love Dr. Moseley. She's very caring and accommodating in every aspect of treatment. Best dermatologist I've ever gone to." — Gretchen A. (March 29, 2022)
"Dr. Moseley was fantastic! She was patient, informative and professional. I was very impressed. Thank you so much!" — Kelly A. (March 25, 2022)
"Dr. Mosley spent a lot of time answering my questions. She is very professional and personable. I would definitely recommend her." — Linda C. (March 23, 2022)
"There was no wait time and all of the staff are friendly, respectful and professional." — Nancy W. (March 23, 2022)
"Dr Moseley was very caring and professional." — Michael K. (March 22, 2022)
"Love my doctor! She took lots of time and care with me!" — Shelby G. (March 22, 2022)
"I liked everything today. Everyone was nice and answered all of my questions. The procedure was painless." — Sharon N. (March 15, 2022)
"The staff is very professional. My doctor was great in explaining everything." — Onur K. (March 15, 2022)
"Very professional, listened to my concerns and medical questions." — Ronald R. (March 15, 2022)
"Dr Mosley and her nurse were very kind and gentle with the entire procedure and visit." — Judy T. (March 10, 2022)
"Everybody was very friendly & professional! Dr Moseley is wonderful!" — Elizabeth B. (March 10, 2022)
"Wonderful service. Great explanation of issue and treatment." — Mia G. (March 10, 2022)
"I appreciated how quickly I was able to check in, see my doctor, and check out; the visit was thorough and to the point, and I had very short wait times!" — Liana L. (March 9, 2022)
"Very professional would be more than glad to recommend" — Michael B. (March 8, 2022)
"Friendly, Professional and appointments are on time" — Leonard G. (March 3, 2022)
"Love Dr. Moseley she makes you feel so comfortable and at ease. Staff are friendly and professional. Facility is beautiful" — Bonnie R. (March 2, 2022)
"The doctor took lots of time to answer questions and address all concerns" — Sarah G. (March 2, 2022)
"Wonderful Dr -helpful staff" — Ricky R. (March 2, 2022)
"Friendly and informative. Great care taken by Dr Mosely." — Imogene G. (February 25, 2022)
"Always efficient service and thorough discussion w MD." — Roman D. (February 24, 2022)
"Everything seemed to go really smoothly and office seemed very calming modern. Staff was friendly. Our dermatologist was super knowledgeable and explained what was going on with my son's skin in a way we could understand. Would definitely go back!" — Wesley G. (February 24, 2022)
"Love Dr Moseley. She took the time to answer all my questions and looks out for me." — Jeanette N. (February 24, 2022)
"Very impressed with the professionalism & knowledge I received today from Dr. Moseley. She was wonderful!" — Danielle H. (February 23, 2022)
"Dr. Mosely is so kind and caring. She put my worries to ease and willing to give the best care possible." — Kasha B. (February 22, 2022)
"Friendly staff. Helpful doctor. Beautiful office" — Alex H. (February 22, 2022)
"Love your doctors & staff!" — Patricia M. (February 22, 2022)
"The whole office, the doctors are out standing, but you feel welcome the minute you walk into the office!" — Charles B. (February 22, 2022)
"They fit me in for an urgent appointment and communicated often. Dr Allison and staff were all kind." — Rebecca C. (February 16, 2022)
"Dr. Moseley is excellent, very thorough skin check every time I see her." — Sharon C. (February 15, 2022)
"The office was comfortable. Dr. Moseley was exceptional." — Mary J. (February 15, 2022)
"Dr. Moseley is so patient and kind and I've enjoyed seeing her over the years. She takes great care of me and my skin." — Tiffany R. (February 14, 2022)
"The doctors are very knowledgeable and have great bedside manners. I met Dr Moseley for the first time today and she was fantastic!! She is very thorough and explained every single thing to me. I would definitely recommend her." — Monica G. (February 11, 2022)
"Dr Mosley is a wonderful doctor!" — Kathleen P. (February 10, 2022)
"Dr. Moseley has a great bedside manner-knowledgeable and direct yet very gentle and answers all my questions." — Margaret H. (February 2, 2022)
"Everyone who helped me today was friendly, thorough, and efficient. The front desk staff, Dr. Mosley, and her nurse made me feel welcome and well-cared for." — Catherine R. (February 2, 2022)
"It's always a pleasure going to dermatologist. The staff is very friendly and helpful. I love the Dr and her bedside manner. Great place if you have skin issues." — Mary R. (February 1, 2022)
"My first visit to Westlake Dermatology. At every point of contact, the people were friendly, approachable, and helpful. I'll be back and I'll refer with confidence. My daughter referred me and she loves WD." — Holly G. (January 25, 2022)
"Very friendly and professional service. Also very knowledgeable and listened well." — Kimberly B. (January 25, 2022)
"Fast, friendly, knowledgeable service. Couldn't have asked for more." — Roland B. (January 21, 2022)
"Staff was very helpful and Dr Mosley was wonderful." — James K. (January 19, 2022)
"Dr. Mosley is an excellent Dr. She listens and genuinely cares about your needs." — Robert R. (January 14, 2022)
"Friendliness and helpfulness of everybody in the office." — Milburn B. (January 14, 2022)
"All the folks working here are always friendly and efficient. I am impressed each and every time I come in. Thanks for being so stellar!" — Jim R. (January 12, 2022)
"Dr. Moseley is available and present during appointments. She is so kind and answers any questions that come her way." — Angela M. (January 12, 2022)
"The Round Rock location is very clean and inviting. The staff were friendly and kind. The doctor was not rushing through the exam; she took the time to explain things and listen to my questions." — Christopher A. (January 11, 2022)
"It was a great experience from start to finish. Everyone I had contact with was extremely friendly and knowledgeable. I'd definitely recommend to friends and family" — Judd F. (January 7, 2022)
"Everyone was very professional and kind. Dr. Moseley was exceptional. She was thorough, easy to talk to and gave me a lot of useful information." — Marian G. (January 6, 2022)
"Dr. Moseley is extremely thorough with her exams and takes time to ask and answer your questions. All staff members are courteous and helpful." — David M. (January 5, 2022)
"Dr. Moseley was very thorough in her examination of my skin. I very much appreciate that! I would highly recommend her to other family members, friends, co-workers, etc." — Martin M. (January 5, 2022)
"Professional, friendly and offered expert care." — Sarah B. (January 5, 2022)
"The office and lobby were very clean and well organized. All the staff were very friendly and helpful. My Dr. was kind and listened to all my concerned and addressed them." — Kathryn H. (January 5, 2022)
"Very nice place and great people skills!" — Michelle P. (January 4, 2022)
"I liked everything." — Linda S. (January 2, 2022)
"Dr. Moseley and all the Westlake Dermatology staff are excellent." — William G. (December 29, 2021)
"Good to feel and be apart of real people who care about you ….." — Larry S. (December 17, 2021)
"I feel like I always get very good service." — Larry L. (December 16, 2021)
"Great patient care Jennifer and Dr. Mosley are awesome" — Thomas D. (December 14, 2021)
"Everyone was really nice and very helpful!! I'm very very happy I decided to go for my first appointment with the Doctor at this office!! I will certainly go back for another appointment!!! Dr. Moseley is very professional and so caring!!" — Trixie M. (December 9, 2021)
"Very good doctor and nice staff!!" — Nithin P. (December 9, 2021)
"Short wait! Dr. Mosley and her assistant were super nice" — Cathy G. (December 7, 2021)
"I like the way the doctor makes you feel so at ease." — Janet H. (December 2, 2021)
"I loved the doctor! She was so so nice!! Listened to all my concerns!" — Christa G. (November 17, 2021)
"Dr Moseley and her assistant Jennifer are charming, personable and thorough. I especially appreciate the medical insight and recent 'this is new information' Dr Moseley provides at each visit." — Geraldine W. (November 16, 2021)
"Westlake Dermatology saved my life 5 years ago when they found a melanoma. They operated and completely removed it. Thank you Westlake Dermatology." — Laurence H. (November 16, 2021)
"I appreciate you all so much. Thank you for taking such good care of me." — Traci F. (November 10, 2021)
"Dr Moseley is so kind, patient, and professional." — Janet T. (November 3, 2021)
"Dr Moseley was very kind and friendly and gave me options and good information." — Christina F. (October 29, 2021)
"Dr Moseley is great and listens to your concerns. I'm sorry I don't remember the nurse's name but she was fantastic." — Carolina M. (October 29, 2021)
"Friendly employees, clean and nice spa like environment, efficient flow of care, knowledgeable doctor." — Troy D. (October 29, 2021)
"Courteous treatment by staff. Answered all my questions and asked if I had other concerns." — Barbara W. (October 28, 2021)
"Dr. Moseley is so kind and patient and she listens to me. I really enjoy seeing her." — Tiffany R. (October 28, 2021)
"Dr. Moseley is very thorough she takes her time with her patients. I recommend Dr . Mosley she's very good." — Carol I. (October 28, 2021)
"This was my second visit with Dr.Mosely. I was comfortable both visits and feel that she is very thorough." — Nancy P. (October 27, 2021)
"Dr. Moseley and her assistant are absolutely awesome. She is very thorough, and listens to your concerns. They care and remember. I wouldn't go anywhere else for my skincare needs." — Jennifer D. (October 26, 2021)
"Love the staff and doctors and nurses" — David H. (October 26, 2021)
"Very efficient. I hardy had to wait to see Dr." — Diana M. (October 26, 2021)
"Very nice people took care of me." — Kevin K. (October 26, 2021)
"Wonderful staff! Love our doctor!!" — Jo L. (October 26, 2021)
"Dr. Moseley was so kind and knowledgeable. I would definitely recommend her to anyone." — Angela M. (October 12, 2021)
"Very nice, professional and informative." — Namon L. (October 5, 2021)
"Love Dr. Moseley!" — Donna B. (October 1, 2021)
"They were talkative and accommodating and answered my questions. I was a little nervous because it was my first time at a dermatologists and I didn't know what to expect but they were so nice and talkative and put me at ease." — Brandi E. (October 1, 2021)
"A very smooth and efficient process from start to finish. What a doctor's office experience should be like." — David M. (September 30, 2021)
"Dr Allison is an excellent Dr and you have a very nice office Round Rock." — James W. (September 30, 2021)
"Dr. Moseley and the staff at WD were excellent. So nice, so efficient." — Drew T. (September 30, 2021)
"Dr Moseley found out what the problem was and she was very proficient and kind and wanted me to come back for a follow up. And she didn't prescribe expensive drugs for the problem. Thank you so much and yes, I would tell any of my family members or friends to go there." — Connie P. (September 29, 2021)
"The staff and Dr. Alison were all very nice and accommodating! I am 9 months pregnant and they were able to squeeze me in for a sooner appointment and also did same day treatment. The procedure took no time at all and was absolutely painless. Highly recommend!" — Devann M. (September 29, 2021)
"Dr Alison is very sweet and professional dermatologist. I have been dealing with acne in my chin for more than 2 years. I changed 3 doctors, but none of the medications that they prescribed worked for me. Dr. Alison directly diagnosed my skin disease, she explained the causes and the symptoms I have. I am thankful that I saw her and I hope to get a good results. All the team is friendly. Her assistant is very nice. I highly recommend this center."" — Wafaa M. (September 23, 2021)
"Dr was very competent, courteous, and compassionate." — Mary L. (September 22, 2021)
"Dr. Alison Moseley was so sweet, caring, and very informative. She explained everything and made sure we didn't have any questions. Everyone at the office was polite and kind." — Lisa C. (September 21, 2021)
"Everyone is courteous, friendly, efficient, and gives me plenty of time as needed. Thank you and kudos!" — Shelley M. (September 17, 2021)
""I have always been very happy with the service and I leave a satisfied customer. Great staff." — Brenda M. (September 17, 2021)
"Dr. Moseley is great. She's always on time, and takes the time to address all my skin issues!" — Barbara B. (September 16, 2021)
"Everyone I dealt with was professional and courteous. Dani and Alison made me feel relaxed and comfortable both were extremely professional thanks to all the staff." — David M. (September 16, 2021)
"Was able to get an appointment in timely fashion. Dr Mosley diagnosed, treated and explained my skin issues in short order." — Donna S. (September 16, 2021)
"Dr. Mosley was very down to earth and easy to talk to. She's very knowledgeable as well." — Eric G. (September 15, 2021)
"Love my doctor! All the assistants are kind and caring. Easy to talk to!" — Linda G. (September 14, 2021)
"Always friendly and professional staff. Dr Moseley is so great!!" — Janet W. (September 9, 2021)
"Dr. Moseley was fabulous. She listened to everything I had to say, answered every question. I was a new patient and she treated me like family." — Lisa G. (September 8, 2021)
"Very Professional. I'm very pleased with their and effective thoughtful service." — Joyce L. (September 7, 2021)
"Very professional but friendly and listens to my concerns/issues and explains in a way to ensure I understand. Great Team." — Leonard G. (September 3, 2021)
"Dr. Moseley explained questions and concerns extremely well, also she and staff were super friendly and efficient. Great experience overall." — Eric L. (September 3, 2021)
"Office runs very efficiently and got in to see Dr. Moseley right on time. Feel like I get excellent care without rushing my appointment." — Andrew R. (September 2, 2021)
"Dr Mosely and staff – excellent!!!" — Ricky R. (September 2, 2021)
"Kind staff and quick appointment. Still, the doctor took her time to ask and respond to any questions I had." — Anthony P. (September 2, 2021)
"They make every single appointment personable. They listen to what you want and tailor every single thing to you. And they list it out just in case you forget!!!" — Camille E. (August 31, 2021)
"I appreciated the short wait time, the friendly and attentive care givers. I also appreciated the education provided about what and why certain care plan was selected AND a plan to follow up to ensure treatment is helpful." — Michele L. (August 31, 2021)
"Friendly staff and medical professionals. Thorough exam and treatment. Intuitive care." — Janet H. (August 27, 2021)
"Both Dr. Moseley and Nurse Mandy were very considerate, caring and helpful." — Arliene S. (August 26, 2021)
"I always love the time and attention my nurses and doctors give me." — Dorice T. (August 25, 2021)
"Dr. Moseley is very thorough, which makes me feel like my health is in the best hands." — Kathryn B. (August 24, 2021)
"Very personal treatment by all staff members makes me feel welcome." — Steve C. (August 19, 2021)
"I felt very welcome and comfortable with staff and doctor, who was very attentive of my concerns. Very pleased with my appointment." — Nancy A. (August 19, 2021)
"Friendly doctor that listened." — Gordon L. (August 13, 2021)
"Very nice. I was pleased with both Doctor and Nurse." — Shirley S. (August 12, 2021)
"I just love that the people who work there are nice and friendly, and were able to help my family and I in a swift and great manner!" — Caleb N. (August 12, 2021)
"Dr. Moseley is amazing! Diligent, professional, & compassionate. Highly recommend her." — Allison S. (August 11, 2021)
"Very efficient. No waiting for anything. The assistant was very helpful in finding a lower prescription price from an alternative pharmacy." — Mary R. (August 6, 2021)
"Thanks!! I was pleasantly impressed for the warmth and pleasing demeanor of the greeting staff, especially Sue. The facilities were immaculate clean and the decor extremely soft that created a home away from home. The wait time to be seen by the doctor was short which made the wait time dignified by the staff. They were congenial and made a pleasing appearance. The doctor seemed to know her craft while she quickly analyzed my symptoms and provided me an assurance for a speedy recovery. During my entire visit l left pleasantly surprised and happy. Thanks!" — Reginald C. (August 6, 2021)
"Courteous, professional, on time!" — Janet T. (August 3, 2021)
"I am grateful for the care I received from Dr. Moseley and her assistant Amy. All of the staff are friendly and helpful." — John B. (August 3, 2021)
"I love Dr. Mosley, she always explains everything and is super sweet." — Suzy R. (August 3, 2021)
"Very pleased with Dr. Mosley. Friendly, practical, punctual." — Susan S. (July 14, 2021)
"Dr. Moseley is super sweet ! I was so scared to do laser treatments on my face for rosacea. And she was so patient with me. So glad I did it! Nice office and all the staff are great! Thank you :)" — Cynthia P. (July 14, 2021)
"Have been seeing Dr. Alison Moseley for hormonal acne and her meds worked well for me. I will continue to see her in future and would highly recommend others to see her for medical advice." — Binita G. (July 14, 2021)
"The Dr was great, knew the problem, prescribed the right med. it is getting better. The whole experience was top notch." — Horace O. (July 14, 2021)
"Dr. Moseley is so nice. She's not pushy but so supportive. Everybody there is wonderful" — Christine C. (July 13, 2021)
"I see Dr. Mosley and she's very thorough. I like that she addresses what was discussed at my last visit and she also listened to additional ideas that I brought up. Mandy is a very helpful MA. She reminded me about the refills I needed andshe's just genuinely kind as well as professional." — Valerie M. (July 10, 2021)
"Good visit. Needed their help from bad procedure at different dermatology office." — Charles V. (July 9, 2021)
"My new patient appointment was today. I was impressed with the facility and everyone who helped me. Mandy and Dr. Moseley were personable, professional and knowledgeable. Im glad I found them!" — Nancy P. (July 7, 2021)
"Dr and nurse very informative & friendly." — Jennifer I. (July 6, 2021)
"This was the best experience I have ever received with going to see a dermatologist. A painless process from the time I walked in the door until I walked out. The Dr. and her assistant were wonderful along with the staff checking in and out. Everyone is extremely professional and made sure all of my questions were answered. I will highly recommend Westlake Dermatology to everyone!" — Jennifer P. (July 6, 2021)
"Super sweet, very knowledgeable and making sure I'm comfortable and listening to every concern I have!" — Hammad M. (July 2, 2021)
"Very fast and easy. Doctor explained my options to me and helped me pick the right one." — Nathan S. (July 2, 2021)
"Doctor and assistant are very informative, friendly, knowledgeable. Visits always end in a positive note." — Mario G. (July 1, 2021)
"Loved Dr. Alison Mosley. She explained everything and did not make us feel dumb or bad for asking. She made us feel important. She catered to our needs. We feel God blessed us by leading us to this amazing doctor. Also, her nurse was so sweet and made connections with us. She was so welcoming and kind. All the ladies in the front are wonderful and helpful as well!! We love this place!" — Rylee V. (July 1, 2021)
"I've been a patient for many years. The staff are so efficient and helpful. Dr. Moseley is caring, understanding, and just so nice. Finally, I really appreciate the clock this office runs on. Always on or ahead of time." — Philip B. (June 11, 2021)
"Y'all are top knotch. My visit was pleasant and enjoyable" — Vincent W. (June 10, 2021)
"I was very impressed with the nurse and doctor and the skin cancer exam was much more through than what I received from numerous visits to another office." — Gary Z. (June 8, 2021)
"Very friendly staff and Dr. Moseley was very kind and warm as well as thorough in her explanations." — Thea L. (May 24, 2021)
"I'm generally a very anxious person, but this place and the staff made me feel very comfortable. Will definitely continue coming here." — Gezelle S. (May 24, 2021)
"Very pleasant environment and excellent staff throughout. Dr Mosely was great!" — Ricky R. (May 20, 2021)
"I appreciate Dr. Moseley & all the staff at Westlake Dermatology!" — Donna B. (May 19, 2021)
"Dr Mosely and assistant are wonderful to work with in difficult situation. Shows caring and compassion with struggling patient." — Karen P. (May 14, 2021)
"Everyone was so friendly and helpful. I appreciated the efficient service too." — Alyssa M. (May 9, 2021)
"Had a great visit with doctor. Did not have to wait long in waiting room before being brought back. Doctor was very thorough and I feel we have a solid game plan moving forward!" — Mark D. (April 29, 2021)
"I felt very comfortable during my appointment." — Daniele H. (April 26, 2021)
"Craft Beer tap in the waiting room.Just kidding. You have an extremely polite group of Staff. Dr. Allison and Judy are great and have a good sense of humor. Makes the visit fun." — Michael H. (April 22, 2021)
"Love the doctor! Explained everything!" — Melinda S. (April 22, 2021)
"Very friendly office staff and medical team; have all COVID 19 precautions in place; definitely recommend." — Pamela O. (April 21, 2021)
"It was a very easy and comfortable experience." — Lynne W. (April 19, 2021)
"Very happy with Dr. Moseley. She is very attentive and I appreciate her compassion and expertise." — Melissa K. (April 16, 2021)
"Dr. Mosley was FABULOUS and absolutely professional! She made me feel very comfortable and took the time to see if there were any other concerns or questions I had. I highly recommend her!!" — Michelle G. (April 14, 2021)
"Very friendly and clean clean office. That is why I drive 4 hours to come there." — Sherry R. (April 14, 2021)
"Very friendly staff! I highly recommend Westlake Dermatology to all my friends. I love how thorough the doctor is. And I love that there was no wait time." — Patricia K. (April 8, 2021)
"Dr. Moseley and her team are top notch. I've been seeing her now for about 3 years, I live in Lakeway (where I first met her) and now I drive to Westlake's Round Rock office where she now practices, that's how professional and good her care is. No one likes going to the Doctor but going to Westlake Derm.is almost like a day at the park!" — Ricky C. (April 2, 2021)
"Safe Covid guideline in place and followed. Very prompt and no waiting. Wonderful experience!! A+++" — Wilma K. (April 1, 2021)
"It's always very prompt and very professional. Very friendly staff too!" — Claudia W. (March 11, 2021)
"Dr. Moseley is professional and very nice. She listened to my issues and answered all of my questions. It was a great experience." — Firdevs O. (February 12, 2021)
"Dr. Alison Moseley is so personable, thorough and knowledgeable in her field of study and has an excellent team assisting her from receptionists to Dr's. assistant. Great team & location!" — Janet C. (February 10, 2021)
"They are so professional but so nice. Office is very comfortable and friendly!" — Diane B. (February 8, 2021)
"Very kind and considerate, explained everything." — Jeffrey M. (February 5, 2021)
"During my recent semi-annual examination, Dr. Moseley and her assistant, Jennifer, provided the professional and personal care that I have grown to expect from Westlake Dermatology. I appreciate that Dr. Moseley's careful examinations has resulted in past in identifying a potentially dangerous mole that needed to be removed prior to it become cancerous. Well done to Dr. Moseley, Jennifer and all the other members of the staff at the Round Rock clinic." — John B. (February 3, 2021)
"The office staff, nurse and doctor were very friendly and professional. I really liked the doctor I saw. I recommended her to my sister." — Joaquina R. (February 3, 2021)
"I have been here for many years. Everything has been excellent." — Kay W. (January 29, 2021)
"Very courteous staff." — Matthew K. (January 29, 2021)
"Dr Moseley is the sweetest, very gentle, caring, and professional. Her diagnosis and treatment are top notch. I highly recommended Dr. Moseley to all." — Evelyn F. (January 27, 2021)
"Westlake Dermatology called back with test results very quickly and they called me back when I didn't return the call. Very good customer service." — Beverly P. (January 27, 2021)
"Amy (MA) and dr I had were just wonderful. Very welcoming and calming." — Deborah P. (January 22, 2021)
"Everyone at Westlake Dermatology was very personable, professional, and efficient. Dr. Moseley was very thorough and answered all of the questions I had during my annual checkup." — Gary P. (January 18, 2021)
"I have always been pleased with care I have received." — Mary Q. (January 18, 2021)
"Very pleasant, informative visit." — Eric G. (January 11, 2021)
"I don't think I could improve on anything. My visits are always enjoyable and I look forward to them." — Nancy E. (January 8, 2021)
"Dr. Moseley was so good with my six-year-old daughter, who tends to be very shy. Dr. Moseley's warm, friendly manner put her at ease right away." — Kristen K. (December 17, 2020)
"Dr. Alison Mosely was very attentive and informative to my health issue. I really liked meeting her and would definitely see her again as needed." — Janis K. (December 15, 2020)
"Your whole staff is incredible and very friendly! Even during this crazy COVID stuff, they remained very helpful in keeping everyone safe. Dr. Mosley is my new doctor and I've been very pleased with her! I had a growth removed from inside my ear and her calmness and confidence made the whole experience positive!" — Eva M. (November 23, 2020)
"The assistant who administered the anesthetic before two moles were removed for biopsy was amazing. My foot is very sensitive and at first I thought she had just marked it with a pen. Staff here is very skilled." — Jacob G. (November 20, 2020)
"Everyone is this office is so pleasant and helpful. Care is always complete and never rushed. Thanks to the staff for the welcoming environment and for answering ALL my questions. It is noticed and appreciated." — Cheryl L. (November 19, 2020)
"I had the best experience at Westlake Dermatology! Dr. Moseley was so knowledgeable and took the time to give me the best Botox experience I have ever had! She recommended the perfect product for my skin. I am so thankful I chose Westlake Dermatology for my skincare needs!" — Lauren G. (November 18, 2020)
"I met Dr Moseley for the first time and was extremely impressed. She was warm and friendly while being extremely professional. She performed a thorough body check and took the time to ask questions and address concerns while providing great advice. I will definitely be returning to her for all my dermatology needs." — Kathryn W. (November 13, 2020)
"The whole process was very enjoyable. I can't think of anything to make it better. It was a comfortable and quick visit from start to finish. All personnel were friendly and helpful" — Orin H. (November 12, 2020)
"Great experience from start to finish. Amazingly friendly and down to earth staff. Fantastic Dr. Highly recommend" — Debbie S. (November 12, 2020)
"Everyone was very professional, but warm and friendly. Always great care at Westlake Dermatology!" — Karen L. (November 11, 2020)
"Dr. Mosley is wonderful. She is smart, caring and empathetic. I am very confident in her procedural skills and was pleased at how she handled my situation. Thank you for all that you do, Dr Mosley." — Kathleen F. (November 6, 2020)
"Dr Moseley and her staff are great! Friendly, efficient and kind. Great team!" — Karen O. (October 31, 2020)
"Everybody from the front seat to the check out staff were professional, courteous & very kind. I had a wonderful experience & look forward to continuing my care there. Recommend! " — Elizabeth B. (October 30, 2020)
"The office and Doctor answered all my questions! Would and will recommend to all!" — Bobbi M. (October 28, 2020)
"The entire experience was wonderful. The staff were very helpful in getting me ready for my appointment. Doctor Alison Mosely is delightful to talk to. She always takes time to carefully explain the possible cause of my problem and what she wants me to do." — Margaret H. (October 22, 2020)
"I can't think of anything. WD is the only doctor's office where I am actually seen on time, the staff is very nice and professional, and Dr. Mosely is the best doctor I've ever been to. She is nice, knowledgeable, thoughtful, and helpful. Just an overall excellent experience." — Scott H. (October 21, 2020)
"My experience @ Westlake Dermatology was 2nd to none. The entire staff was courteous and professional, very little wait time. Dr Alison Moseley is fantastic." — Paul W. (October 21, 2020)
"The doctor and staff was outstanding!" — Sendie O. (October 16, 2020)
"Dr. Allison is amazing! She has great bedside manner! I noticed this when I took my child to see her. I was so pleased that I went back to see her for myself. I have already recommended her to multiple people. She is very relatable and acknowledges your concerns. The front staff was also very welcoming and warm." — Khaleah H. (October 12, 2020)
"It was great visit. I felt safe with the obvious things that have been done to keep everyone safe during COVID. I truly enjoyed Dr. Mosley's professionalism and kindness." — Stacy A. (October 9, 2020)
"I thought the staff was fantastic. They really listened to my concerns and addresssed them. I am happy with my visit." — Terri S. (October 7, 2020)
"Dr. Mosely was very through in the full body scan & made me feel at ease. She made sure I was okay with freezing the moles before just doing it." — Kathleen M. (September 30, 2020)
"No suggestions, we LOVE WD. My husband and I have been patients for over 15 years. We drive from Georgetown to the Round Rock, strictly because we trust the doctors, assistants and staff. We miss Dr Fridlington, but doctor Moseley is outstanding and takes wonderful care of us." — Cecilia M. (September 25, 2020)
"I was apprehensive needing to see a new (to me) doctor. When I left, I felt as if I'd gained a friendly advocate who will guide me along the path I'm on with competence, compassion, and a bit of humor. Yay for Dr. Moseley!" — Christine K. (September 24, 2020)
"Everyone at Westlake has been kind and friendly yet very professional. Dr. Moseley is great!" — Marsha B. (September 24, 2020)
"From start to finish everyone was great and the office is beautiful! The online submission of patient forms was easy, the front office and check-out staff were courteous and friendly, and Dr. Moseley and her assistant were professional but also personable. I would definitely recommend the Round Rock clinic for anyone needing a dermatology referral." — Janet W. (September 21, 2020)
"Dr. Allison Mosley is amazing. My entire family goes to her. She is brilliant and one the nicest people I have ever met. I drive an hour just to see her for dermatology appts." — Wayne R. (September 9, 2020)
"Everyone here has always been professional and very courteous! Also friendly, which is very important! Keep up the good work!!!" — Patricia O. (September 4, 2020)
"Staff is extremely professional & personable. I felt very comfortable there especially with the precautions taken due to Covid-19. Dr. Moseley was very friendly & answered what questions I had. She explained my condition in a way which I understood." — Susan S. (September 3, 2020)
"Everyone was friendly and welcoming, it put any reservations I felt at ease. From the greeting, to the physician, to the exit, and anyone I came across in between… I am very impressed." — Sandra N. (September 3, 2020)
"Everyone was very pleasant, they made me feel comfortable. Dr. Mosley was very nice and reassured me that she could help with my problem. I felt much better under her care then the previous doctor. Thank you to everyone in the office." — Jane M. (August 26, 2020)
"Everyone was very pleasant. Dr. Moseley was very thorough and very nice to me." — Jeanette M. (August 19, 2020)
"I was thinking all last evening what a positive appointment this was and how fast and effective all parts of it were!! Super Job Folks!!!!" — Kym B. (August 19, 2020)
"My visits here are always good. Everybody is friendly and ready to take care of you from the moment you walk in." — Evelyn A. (August 14, 2020)
"Dr. Moseley is smart, knowledgeable, professional and kind. She makes you feel welcome, takes her time and allows you to ask questions. She is an amazing physician and I would highly recommend her for any dermatology needs." — Karmon W. (August 5, 2020)
"It was a great first time expierence. Front desk, Dr. assistance and Dr Allison M. make me feel so confortable and relaxed." — Alicia R. (August 5, 2020)
"All staff was attentive and professional. Dr. Moseley listened to my issues and addressed them completely." — Dawn D. (August 3, 2020)
"Dr. Moseley and her assistant, Amy, provided very professional care for me during my routine check-up. I am grateful that they are among my medical care providers." — John B. (August 3, 2020)
"It was awesome!! The facilities are gorgeous and very clean. Everyone was super friendly and polite. I felt very welcomed. And the dr took the time to listen to me and offer various alternatives. Very pleased!!" — Lizette S. (July 31, 2020)
"I definitely felt like the Dr had genuine interest in what I had to say… which is very appreciated!" — Caitlin N. (July 23, 2020)
"I truly appreciate the warm family like atmosphere, especially the sincere, professional, and genuine "care" that Dr. Moseley has show me, during this very difficult time in my life." — Charlene S. (July 23, 2020)
"From the time i entered the building until i checked out, everyone was wonderful. Judy, the nurse who brought me back to the room was nice, concise and thorough. Dr Mosley was absolutely wonderful. She did a great job at explaining my condition and how to remedy it. She too was extremely thorough and sweet. She made sure I understood and did not want me to leave without full knowledge of the situation. Thank you Westlake Derm." — Kathleen F. (July 9, 2020)
"We really liked the Dr Mosley! My daughter felt comfortable talking with and was very patient and explained everything to us." — Rhea T. (July 3, 2020)
"I loved Dr. Mosley and her medical assistant! They were great! Dr. Moseley was also wonderful! She was very through and explained everything she was doing. A great experience! The office staff was very knowledgeable and attentive." — Patricia T. (June 24, 2020)
"Dr. Moseley and her nurse were amazing. Answered my questions and I never felt rushed. She listened to my concerns and is helping address the issue I have." — Judy M. (June 22, 2020)
"I was treated like a friend. I only go once a year, but the nurse remembers me." — Hettie S. (June 19, 2020)
"Great experience as usual. Staff is always very friendly and Dr. Mosley is amazing!" — Yvonne P. (June 18, 2020)
"Everyone was really sweet & kind! Answered all questions & I'm grateful." — Denise B. (June 12, 2020)
"My visits have always been very good each time I get my checkups." — Larry L. (June 10, 2020)
"My doctor is Dr. Alison Moseley. She explains everything that she is doing and why it is necessary. She is knowledgeable and answers my questions with confidence that makes me feel safe and secure under her care. Dr. Moseley is also very nice and approachable. Having a mole check, they have to look at the entire body. She made me feel comfortable, and eased the process of the mole check. I recommend Dr. Alison Moseley to everyone!" — Sara S. (June 5, 2020)
"The staff was professional from the moment that I entered the office. Dr. Mosley listened to my concerns and addressed my skin issue with a treatment plan. It seemed like she really cared and I never at any time felt like a number. I recommend Dr. Mosley if you have any skin ailments." — David D. (June 4, 2020)
"The doctor and nurse was extremely professional and friendly. They made me feel safe and assured during my procedure." — Bobby P. (June 3, 2020)
"I really appreciate the detailed professionalism of the physician and office staff." — LeeAnne D. (June 1, 2020)
"Very nice employees and physicians and they take good care of patients." — Pravin G. (May 13, 2020)
"I did a virtual visit. Was great." — Glenda F. (May 8, 2020)
"Doctor Alison Moseley was a pleasure to work with on my swollen leg. She explained what we would be looking at and how to respond. I would recommend her to my family and friends." — Margaret H. (April 9, 2020)
"The staff was polite and efficient. The doctor was on time and I didn't feel rushed. Thank you for your professionalism!" — Vickie H. (March 25, 2020)
"Staff was great. Very considerate and freindly. Would recommend them to everyone." — Ralph P. (March 23, 2020)
"The staff was polite and efficient. The doctor was on time and I didn't feel rushed. Thank you for your professionalism!" — Hannah S. (March 2, 2020)
"Everyone was very kind and professional." — Kathleen S. (February 21, 2020)
"This was my first visit at this office. I originally saw Dr. Lowe at a different office. I LOVE THIS OFFICE, it is clean and staff is kind. As always, Dr. Lowe/Moseley is amazing." — Jenna C. (February 19, 2020)
"Dr. Moseley and assistant very professional answer all questions I have. Would recommend Westlake to friends." — Thomas D. (February 15, 2020)
"Excellent experience all around. My Doctor treated me like I was her only patient." — Larry D. (February 13, 2020)
"As always, very good experience!" — Mary Q. (February 13, 2020)
"I'm not sure y'all could improve on anything-my whole experience with WD has been wonderful. Everyone seems very cordial and genuinely interested in me, focused on talking to me directly and that's rare in our world today. LOVED my doctor! She offered me the best experience I've ever had in a dermatology appointment!" — Jeanette W. (January 31, 2020)
"Dr. Lowe-Moseley and staff were friendly, caring and very professional." — Susan H. (January 29, 2020)
"Very positive staff. Medical assistant was very helpful and gentle when having to numb my skin with a needle. Did not feel it. I am highly scarred of needles. Doctor Moseley was very friendly and easy to talk about any issues." — Tiffany S. (December 13, 2019)
"Dr. Moseley and her assistant are wonderful. They ease your tension immediately and give you excellent , professional treatment in an easy going , friendly manner." — Margaret W. (December 11, 2019)
"LOVED the doctor. Like that she introduced herself as "Allison". So friendly, personable, and thorough. Also, it was remarkable how fast you all got me in and out. Thank you!" — Lori C. (December 5, 2019)
"Dr Moseley was very knowledgeable and professional." — John O. (November 15, 2019)
"It was a wonderful visit. I enjoyed meeting Dr. Moseley and appreciated her professional demeanor. She's very caring and a good listener. I highly recommend her to anyone looking for a amazing dermatologist." — Stacy A. (November 11, 2019)
"I have never been to a dermatologist and was a little nervous but the staff and Dr. Moseley were nice and friendly. I wasn't rushed, they answered questions and made me feel so comfortable. I'd highly recommend this office." — Denise M. (November 8, 2019)
"The doctors that helped my son were like angels did wonderful job. We will definitely come back and tell everyone." — Alan J. (November 7, 2019)
"Great ambience, great physician, great experience." — Gary R. (November 4, 2019)
"Dr. Moseley is friendly and professional. She has pleasant demeanor." — James W. (November 31, 2019)
"Dr. Moseley is amazing!!" — Monica M. (November 4, 2019)
"Dr. Moseley is friendly and professional. She has pleasant demeanor." — James W. (October 31, 2019)
"First time seeing DrMoseley, she was very attentive to everything I had to say. She was very friendly and made you feel comfortable." . — Susan Z. (October 31, 2019)
"Keep doing what you are currently doing. A pleasant experience." — Mark V. (October 30, 2019)
"Although this was my first visit to Westlake Dermatology, my experience far exceeded my expectations. Would highly recommend your kind and caring staff and providers! Thanks." — Krystal H. (October 30, 2019)
"I like how timely you always are and how the staff is truly caring." — Traci F. (October 28, 2019)
"I highly recommend Dr. Moseley. She was thorough and welcoming. I felt confident in her ability and appreciated her interaction with me. I felt she cared about my concerns and needs without rushing out the door." — Davamae F. (October 26, 2019)
"Great customer service!" — Robbie P. (October 25, 2019)
"Everything was great!" — Cynthia P. (October 17, 2019)
"Everything was great. I was very impressed by Dr. Moseley upon meeting her for the first time." — Johney M. (October 14, 2019)
"This was the first time seeing the Medical Assistant and the Doctor. They were both very friendly and listened to me. They were very professional with the treatment. I was very satisfied with the treatment and will return to them when I need to." — Sam W. (October 11, 2019)
"Really on top of it! You saved my life three years ago. I have complete trust in you and won't go anywhere else." — Laurence H. (October 10, 2019)
"The experience was excellent. Thank you, Dr. Moseley!" — Darius A. (October 8, 2019)
"Westlake office on FM620 is near my home and easily reached. Very pleasant offices. My first appointment with Dr. Moseley and I was very pleased with the whole experience." — Marjorie L. (October 2, 2019)
"Great, quick experience. Very satisfied!" — Meghan L. (October 2, 2019)
"I was very impressed with the calming and pretty ambiance of the facility. The doctor and staff were friendly. I especially liked the doctor. This was my first visit and I will definitely come back." — Nancy L. (September 25, 2019)
"Everything was great. I gave Dr. Moseley a note before the appointment for my daughter and she was on point about going over my concerns and educating my daughter. She explained everything very well and made sure my daughter was comfortable with the visit." — Ava B. (September 18, 2019)
"Dr. Moseley is always so kind and takes time with you to explain procedures." — Sherry E. (September 18, 2019)
"Great experience from making the appointment to meeting the doctor for the first time! Everyone is friendly and accurate in the jobs. Smooth and easy experience!" — Gina M. (September 12, 2019)
"Clean facility, pleasant staff, knowledgeable doctor who listened and addressed all of my concerns." — Diane L. (September 6, 2019)
"Everyone was very professional and attentive. All my questions were answered thoroughly. Saw Dr. Moseley for the first time and she was most willing to explain and answer each concern and question." — Linda C. (August 29, 2019)
"First visit – was a pleasure to be there. Everyone was so very nice. See you next year!" — Catherine C. (August 26, 2019)
"Staff and Dr. Moseley were professional and on time!" — David V. (August 20, 2019)
"It was our first time seeing Dr. Moseley and we were extremely satisfied. She is friendly and knowledgeable. She explains things very thoroughly and makes you feel comfortable. She is GREAT!" — Joanna D. (August 8, 2019)
"My visit was enjoyable. Dr. Moseley and her nurse were very accommodating and gave their full attention to my health issues." — Josefina B. (August 7, 2019)
"My visit could not have been any better. Everyone was very friendly and seemed to really care about me." — Andrea M. (July 24, 2019)
"My experience was wonderful. Dr. Moseley gave my the exact results I was looking for. I am so very happy to have found her." — Melanie B. (July 21, 2019)
"Dr. Moseley is a true professional and so patient with my incorrect self diagnosis." — Jody W. (July 16, 2019)
"The medical staff personnel are incredibly warm & caring. Little things, like offering cold bottled water during the hot summer is so appreciated! I've never had to wait past my appointment time & have been accommodated when needing a same week appointment. Dr. Moseley is compassionate, professional & listens to her patient goals & needs. I highly recommend this team!" — Valentina H. (July 11, 2019)
"Just moved to Austin from Los Angeles. LA doesn't have anything on Westlake Dermatology. Extremely friendly and know their stuff. Thanks." — Jack M. (July 11, 2019)
"Very professional and personable. Strong customer service!!" — Francis C. (July 11, 2019)
"I really enjoyed my visit. The staff was friendly and extremely professional." — Jeffry S. (June 28, 2019)
"Every experience at Westlake is wonderful. The entire staff, from receptionist to physician, is professional, extremely knowledgable and super caring. I wouldn't go anywhere else." — Kelly R. (June 27, 2019)
"Amazing experience! I came in on my lunch and was in and out so quickly I was still able to get food! The diagnosis was quick but definitely accurate. I will definitely come back here for anything else I need!" — Krysta S. (June 20, 2019)
"Dr. Alison Moseley is an excellent doctor in every way. She is timely, thorough, friendly yet extremely professional." — Janet C. (June 19, 2019)
"Dr. Moseley is the BEST dermatologist I have ever been seen by…and that is no small statement. I an a 60 yr old with freckles who has ongoing ""crops"" of SCC and BCC. The biopsies were done efficiently and the lab results were turned around quickly. Dr Moseley did the ""scrape and burn"" treatment on five lesions. Her technique was done with minimal pain. She and her MA are so easy to communicate with and they explain everything very patiently. Further more, Dr. did a great job on injecting Botox across my forehead. I am long-term migraine patient and the Botox really helps to mitigate the HAs. I am going Nowhere else for both dermatological issues and additional cosmetic treatments" — Veronica k. (June 12, 2019)
"Would not ever use anyone else! Love our Dr and this place!" — Jeff M. (June 11, 2019)
"The whole experience was exceptional! Love Dr Moseley!" — Greg S. (June 11, 2019)
"The doctor is wonderful , keep up the good work." — Steven S. (June 4, 2019)
"Very professional, friendly and thorough." — Veronica L. (May 23, 2019)
"We are very pleased with Dr. Moseley and Westlake Dermatology. Doc and her assistant are awesome. They are patient, understanding and compassionate and we always leave with a treatment plan and a solution." — Samantha F. (May 8, 2019)
"Every visit has been pleasant and love Dr. Moseley. She has been very helpful and your office has been very accommodating regarding appointments." — Cari L. (February 8, 2019)
"The office is well run and I've never waited long before my scheduled appointment. All front desk and nurses have been very friendly and easy to talk to. Dr. Moseley is the best dermatologist I have had. I highly recommend the entire experience. " — Jodi K. (January 17, 2019)
"Dr. Moseley did an excellent job and is very thorough and knowledgeable. And, is so sweet. The staff is very friendly and welcoming." — Cathy R. (January 15, 2019)
"Everyone is sooo nice and Dr. Moseley is very informative with a great bedside manner.Thank you Westlake Dermatology for taking such good care of my daughter!" — Lillian H. (January 10, 2019)
"Excellent experience and Dr. Moseley is awesome!" — Ricky C. (January 9, 2019)
"Dr. Alison Moseley is absolutely great! She is very kind and courteous while still being extremely proficient in her profession." — Janet C. (January 9, 2019)
"Everyone is very pleasant and professional. Dr. Moseley always takes the time to answer my questions or concerns. Has great suggestions too!" — Patrcia R. (December 21, 2018)
"Dr. Alison Moseley was very friendly, answered all my questions, and took her time. Dr. Moseley did a great job with a procedure I had done. I am very happy with her service and will return." — Mery C. (December 21, 2018)
"Dr Moseley is wonderful! She is so nice and takes the time to make sure you understand your prescriptions, etc. I highly recommend!" — Jacque B. (December 21, 2018)
"Dr. Moseley was able to diagnose my issue and have a solution that no other doctor had in 3 months. Thank you." — Jane W. (December 13, 2018)
"Dr. Moseley and Jennifer are very kind, patient and caring! I was well informed about my options and happy with my results!" — Kathryn S. (December 13, 2018)
"The whole team over in Lakeway is absolutely top notch. Dr. Lowe puts you at ease from the get go. You leave there knowing that you were very well taken care of. I'm not going anywhere besides Westlake Derm in Lakeway!" — Ricky C. (November 6, 2018)
"Everything was fantastic." — Monica V. (October 12, 2018)
"Dr. Moseley is exceptional." — Michael F. (July 18, 2018)
"Everyone is always so professional! I have no suggestions!" — Jeff M. (June 3, 2018)
"You folks are great!!" — Wincil M. (April 5, 2018)
"I was very happy with my visit. All my questions and concerns were answered to my satisfaction." — Elissa D. (March 22, 2018)
"All services were great!" — Jennifer S. (March 8, 2018)
"I was totally satisfied with everything & the service!!" — Elise G. (February 27, 2018)
"Dr. Alison was friendly, exuded confidence and was very kind and informative. As a Canadian, this was my first USA medical treatment, and I was totally pleased." — Ann G. (February 21, 2018)
"Everyone was very friendly. Dr. Moseley listened to my son's concerns and helped us come up with a solution.
Thank you!" — Zachary S. (February 15, 2018)
"I was very surprised by the outcome. It looks great!" — Karen G. (January 29, 2018)
"Dr. Moseley was great! Wouldn't change a thing!" — Kathleen S. (January 23, 2018)
"Dr. Moseley was so great with my 14 year old son. She had great medical insight while putting him at ease with his visit. I would highly recommend Dr. Moseley." — Catherine K. (November 27, 2017)
"I was apprehensive about making an appointment to see a dermatologist. I am overweight and uncomfortable with that fact. I did not get that feeling at the Lakeway office. My father had skin cancer areas and I had a few places that I wanted a doctor to view. Dr. Moseley made me feel very comfortable and reassured me of the areas that I was concerned about and informed me of what to look for in changes in color and size. It was a refreshing experience. She did treat one area and prescribed an ointment that has helped with a few places on my arm. I am glad I decided to make the appointment. I will return in a year for a followup. Thank you for having a Lakeway office." — Kathy B. (October 28, 2017)
"You did everything possible to make my visit as comfortable as possible." — Mary B. (October 24, 2017)
"She was very concerned with my situation. She's also very helpful." — Jamie H. (October 9, 2017)
"We were extremely pleased with the professionalism and friendliness of all the staff members. Appointments are handled in a very timely manner. Things are explained clearly–and all questions are answered. Wouldn't it be wonderful if all doctors' offices were handled in this same manner?" — Mary K. (September 20, 2017)
"Dr. Moseley was professional, warm, likeable and knowledgeable. She made me feel completely comfortable." — Donna C. (September 6, 2017)