Amy Bekanich, MD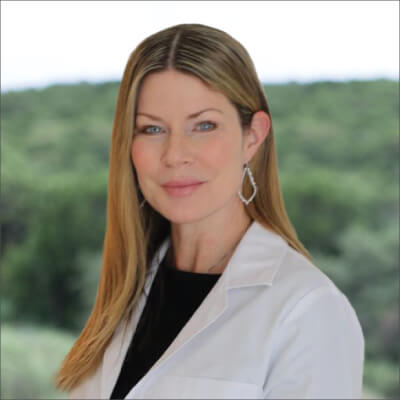 Amy Sanders Bekanich, MD is a board-certified plastic surgeon by the American Board of Plastic Surgery. Dr. Bekanich earned an undergraduate degree at Westminster College in Salt Lake City. After helping run a cognitive neuroscience research lab at Washington University in St. Louis, she continued her education to obtain her medical degree at Oregon Health and Sciences University. She then completed residencies in both General Surgery as well as Plastic and Reconstructive Surgery Residency at University of Utah Health Sciences Center.
During her 5-year residency, Dr. Bekanich had the opportunity to work alongside top breast surgeons at the Huntsman Cancer Institute where she learned advanced techniques for aesthetic & reconstructive breast surgery. Dr. Bekanich furthered her focus in aesthetic surgery & fat grafting in the capital of cosmetic surgery, Miami, Florida, where she completed additional fellowship training in aesthetic surgery with two internationally recognized plastic surgeons.  Dr. Bekanich brought this specialized skillset back to Austin, Texas.
View Dr. Amy Bekanich's Gallery of Before & After Photos
Since 2010, she has been in private practice in Austin, specializing in minimally invasive facial rejuvenation, cosmetic breast enhancement, and body contouring. Her philosophy is to develop real relationships with patients that create tailored results with improved confidence. Dr. Bekanich has served two Clinical Teaching Appointments, volunteers with the Austin Smiles Foundation, and continues to further her experience with participation at national conferences and meetings.
Dr. Bekanich has a passion for assisting patients in their journey to help transform their lives and feel like themselves again. Her focus is to provide results that match a patient's personality, achieve their personal aesthetic goals, and most importantly, enhance their self-confidence. She strongly feels that to be the best at what she does, it is important to be focused exclusively in cosmetic surgery, with the patient experience as top priority.
Dr. Bekanich lives in Austin, Texas with her family. She has a passion for philanthropy and volunteerism with the National Charity League. On the weekends, you will find her playing tennis, swimming, doing projects with the kids, or attending to the needs of one of her many animals.
Book Online
Amy Bekanich, MD
Testimonials About Dr. Bekanich
"Dr. Bekanich was incredibly thorough and focused on detail. I appreciated that greatly. She also explained what to expect after treatment very well. I feel very informed and grateful. Thanks, Doc!" — Nicole M. (July 21, 2023)
"Loved the explanation of the difference in the products. I appreciate them both listening to what I wanted. Everyone in the office was very helpful. The checkout was smooth and was encouraged to check my Alle app to see if I had any other discounts. Thank you for a great afternoon." — Patricia P. (May 23, 2023)
"Everyone was very friendly and informative. They really made me feel comfortable discussing a fairly personal topic." — Stephanie W. (April 19, 2023)