Kristin Kutac, PA-C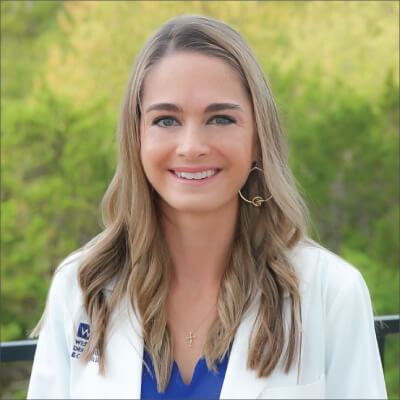 Kristin Kutac is a certified physician assistant with a special interest in medical and cosmetic dermatology. Kristin attended PA school at the University of North Texas Health Science Center in Fort Worth, Texas, where she received her masters in Physician Assistant Studies, graduating with honors. She completed her undergraduate education at Texas A&M University, where she graduated summa cum laude with a Bachelor of Science degree in Biology.
Prior to joining Westlake Dermatology, Kristin practiced 6 years in family medicine, where she gained valuable experience treating a wide variety of dermatologic conditions including acne, psoriasis, rosacea, eczema, warts, skin abscesses, cysts, and many rashes. Kristin is certified by the National Commission on Certification of Physician Assistants and licensed by the Texas Medical Board. She is a member of American Academy of Physician Assistants, Texas Academy of Physician Assistants, Society for Dermatology Physician Assistants and Texas Dermatologic Society.
Kristin grew up in Marble Falls, helping and working at her parents' veterinary clinic. Working at the vet clinic is where she discovered her love for medicine, but realized she enjoyed interacting with the clients more than the animals, which sent her into human medicine! Kristin loves the PA profession because it allows her to combine her passion for practicing medicine with her love of interacting with other people. "The relationships I develop with my patients while caring for them are what makes my job enjoyable and meaningful."
Her life outside of medicine revolves around her family – husband, Barry, and her three children. She loves traveling with her family, enjoys cooking, eating out, and gets excited about college football, especially when it's her Texas A&M Aggies.
Kristin is happy to be back home serving the people in her hometown of Marble Falls.
Testimonials about Kristin
"Dr. Kristin Kutac, patiently explained to us what psoriasis is, answered our questions." — John R. (March 9, 2023)
"Kristin was amazing, very sweet and knowledgeable." — Davis D. (March 1, 2023)
"I had a great visit with Kristin. She took her time and answered all of my concerns. Looking forward to my follow up appointment with her." — Lisa G. (February 27, 2023)
"Was able to get an appointment quickly. The physician assistant was right on time, very personable and explained all procedures and costs very clearly." — Hays H. (January 25, 2023)
"Kristin was very informative and explained our treatment plan in detail. She was great!" — Thomas M. (December 24, 2022)
"Kristin was so friendly and made a mole checking and removal visit fun" — Jeff G. (December 7, 2022)
"Kristin was warm, patient and very professional" — Tina L. (December 1, 2022)