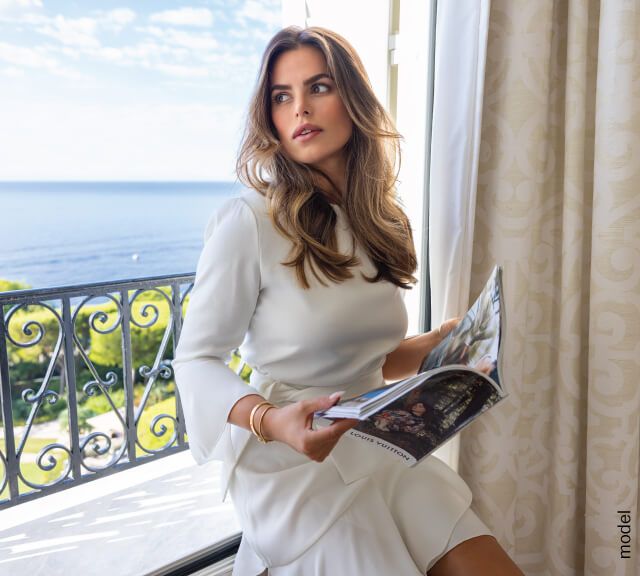 Houston Eyelid Surgery
March Special: Save 20% on upper blepharoplasty with Dr. Cameron Erickson at our River Oaks location. Contact us today to learn more.
Eyelid surgery, or blepharoplasty, is a facial plastic surgery procedure that corrects both the upper and lower eyelids to enhance the eye area, making the eyes dramatically younger and vibrant. The procedure involves the surgical removal of sagging skin, loose muscle, or excess fat tissue that often causes droopiness, puffiness, dark circles or an unnatural aged appearance. In some instances, eyelid surgery can be performed to "open up" the eyes and restore a patient's vision.
Westlake Dermatology is a leading provider of facial plastic surgery in Texas. We offer a full range of blepharoplasty procedures in Houston at our River Oaks and West University locations. Our skilled plastic surgeon and caring staff are dedicated to working with patients to safely and effectively provide their desired end result.
Our Houston Locations

3636 Westheimer Road
Houston, Texas 77027

832.924.3300


2132 Bissonnet St. Suite 200
Houston, Texas 77005

281.203.0600
What Results Can Eyelid Surgery Provide?
Blepharoplasty procedures can enhance the appearance of the eyes and correct a variety of aesthetic issues including:
Baggy or droopy appearing eyes
Undereye bags and puffiness
Dark circles
Excess skin that interferes with vision
Lines and wrinkles
Types of Eyelid Surgery Procedures
Depending on the needs of the patient, blepharoplasty can be performed to address the upper eye, the lower eye, or both upper and lower areas.
Upper Blepharoplasty
Patients with sagging skin, loose muscle, or excess fat tissue along their upper eyelids will benefit from an upper blepharoplasty procedure. This procedure solely targets the upper lids, the lower area of the eye is not affected.
Lower Blepharoplasty
Individuals with drooping skin or excess tissue along their lower eyelids can benefit from a lower blepharoplasty procedure. This procured solely addresses the undereye and can be performed to correct eye bags, puffiness, dark circles, and wrinkling in the area.
Upper & Lower Blepharoplasty
Also called a "quad blepharoplasty) an upper and lower blepharoplasty can be performed in unison during a single procedure in order to correct issues that affect the entire eye.
Am I A Good Candidate?
Perspective patients who are in good overall health and wish to improve the appearance of their eyes are ideal candidates a blepharoplasty procedure. Patients should see an experienced plastic surgeon for a consultation to determine if they will require an upper, lower, or quad blepharoplasty.
What Is Recovery Like
Eyelid surgery is an outpatient surgical procedure with most patients experiencing a relatively short and simple downtime. Patients may experience mild pain and discomfort directly following their surgery which can be managed using prescribed medication. Depending on the procedure, visibility may also be reduced during the first 5-7 days post procure. Most people will feel ready to return to work, school, and normal daily activity in a week to ten days after an eyelid surgery. After 2-3 weeks, patients can typically wear eye makeup and contacts as well as undertake moderate physical activity. After 6 weeks, patients are fully recovered and all restrictions are lifted.
About Westlake Dermatology Houston
Westlake Dermatology is a leading provider of plastic surgery procedures in Texas. Our entire Houston Team is dedicated to providing the best care to our patients. We use the latest techniques and implants in our state-of-the-art surgical facility to help patients safely achieve their desired end results.
Meet Our Houston Plastic Surgeons
Cameron Erickson, MD: Dr. Erickson is a board certified plastic surgeon who believes in a patient focused approach with an emphasis on obtaining a true connection with his patients. He served as Chief Resident at UT Southwestern in Dallas, the #1 plastic surgery training program in the country.
Kristy Hamilton, MD, FACS: Dr. Hamilton is a board certified plastic surgeon specializing in cosmetic and reconstructive surgery. As a member of the Texas Society of Plastic Surgeons, Dr. Hamilton loves about helping Houstonians look and feel their very best.
Request An Eyelid Surgery Consultation in Houston
Ready take the next step? Schedule your consultation online or contact us for more information.
Additional Eyelid Surgery Resources