Neck Lift Recovery: Timeline, Tips, & What To Expect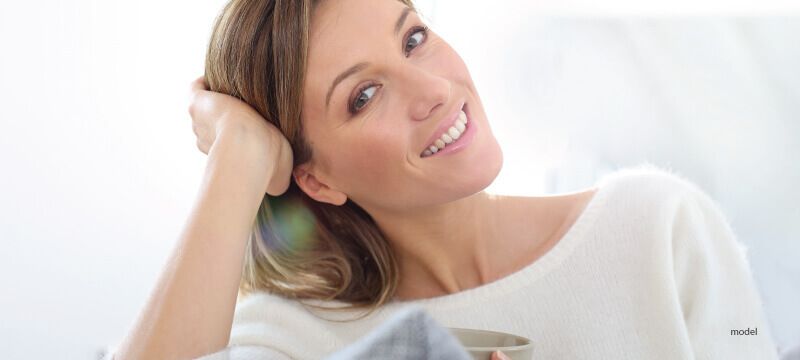 Depending on the technique uses, a neck lift procedure can involve a lower rhytidectomy or lower facelift, a platysmaplasty in which muscles are tightened, a cervicoplasty in which excess skin is removed, our neck contouring via liposuction in which excess fats are removed through small incisions behind the ears or underneath the chin. Each of these techniques improves appearance and signs of aging in the neck, lower jaw or chin.
Neck lifts can be done under general anesthesia or local anesthesia as an outpatient procedure and typically take less than 3 hours. While you'll be home from your procedure the same day, a full recovery in the neck area can take one month or longer.
Recovery times vary considerably depending upon various characteristics including the procedure you've chosen, your genetics, your age, your general health and other factors such as tolerance for pain.
In this post we'll provide a general timeline of milestones in order to provide perspective patients with an idea of what to expect following the procedure. We will also provide tips for making neck lift recovery as quick and easy as possible.
Recovery Milestone & Timelines
1-3 Days Post Surgery:
Not only can general anesthesia make you nauseous but you'll be sent home having already received pain medications, which can have some unpleasant side effects. Plan to have someone drive you home and stay with you in the first 24-48 hours after surgery.
You'll feel weak and tired. You'll either be bandaged around the neck, chin and face, or you'll be wearing a supportive chin strap. Expect to have stitches at the incision sites, and possibly a small tube underneath your skin to help drain excess fluids. This drainage will be removed and your bandages will be changed at your first post-operative appointment, which may be as soon as one day after surgery.
Follow your surgeon's post-procedure instructions closely. To protect your incisions, long, hot showers aren't recommended, nor is twisting or excessively moving your neck. Be prepared with plenty of button-down shirts or sweaters, as you won't want to wear anything that must be pulled overhead.
1-3 Weeks Post Surgery: 
Peak swelling and bruising commonly occurs on day 3 or 4. At this point, stick with your pain medications if you're still feeling pain. By the end of the first week, however, both swelling and pain will begin to subside. Many people find they can stop taking their pain medications at this time.
Stay home, rest, and avoid excessive neck movements for a full week after surgery. Your surgeon may recommend beginning some neck mobility or stretching maneuvers after the first week. After two weeks, you'll feel comfortable resuming most activities, and you may even return to work. Of course, if your work requires heavy lifting or strenuous activity, you'll want to wait longer before returning.
Your stitches will be removed between 5-14 days (most frequently 7 days) after your surgery, depending upon how quickly the incision sites are healing.
3-5 Weeks After Surgery: 
As the one-month mark approaches, the new contour of your neck and jawline will be revealed as swelling significantly improves. You'll begin to feel your best during this time.
A return to exercise and strenuous activity is typically possible after the first month, and outward signs of your surgery will hardly be noticeable to anyone but you. Incision sites might still be raised or darker than your skin, but this will subside over time.
6 Weeks or More Post Surgery: 
Depending upon the incisions you had, it may be several weeks before swimming, immersion in water, or hot, steamy showers is recommended.
While swelling and bruising should have dissipated by now, it's normal to still feel tightness, numbness or tingling. These sensations could last for several months but should subside on their own without intervention.
Pain
Patients will experience some degree of pain and discomfort following their procedure, which can be managed effectively through prescription pain medication. Pain is a result of the incisions, the amount of tissue or fats that were removed, swelling, and bruising. To reduce pain, it's important you follow your surgeon's post-operative care suggestions and take your pain medications at the earliest onset of an increase in pain.
As pain subsides, you may still feel some numbness, tingling or tightness. This is completely normal, and will go away in 2-12 months.
Scars
Scarring can never be completely avoided, but it can be minimized. By closely following post-operative care instructions, by avoiding abrasion or excessive motion while healing, and by maintaining a healthy lifestyle, scarring is reduced.
It may take 6 months or more for incision lines to fully diminish. For best results avoid sun exposure, eat plenty of protein to help skin heal, and stay hydrated.
Tips for a Speedy Recovery
Follow your surgeon's aftercare orders ahead of any advice you read here
Let yourself get plenty of rest in the first week
Wear your bandage 24/7 in the first week to help reduce swelling
Take your pain medication as advised, and before you feel extreme pain
Keep your head lifted above your heart height when lying down
Use sunscreen and maintain a healthy lifestyle for long lasting results
Have realistic expectations and practice patience
It's important to keep in mind that each patient's neck lift recovery experience will be unique. Empowering yourself with information can reduce fear, increase patience, and help you set reasonable expectations. We encourage all patient to discuss post-procedure recovery and aftercare with their surgeon in depth before deciding to move forward with the procedure.
---
---
One Response to "Neck Lift Recovery: Timeline, Tips, & What To Expect"