The Downside of Rapid Weight Loss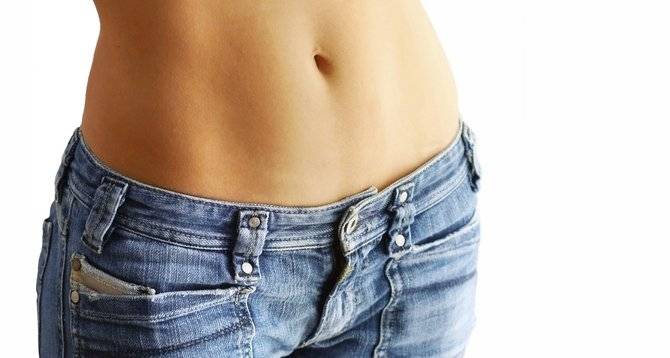 Most people who are looking to shed pounds want immediate results. The desire for quick and instant weight loss fuels a billion dollar fat loss industry filled with gimmicky products and extreme diet plans. Interestingly and somewhat ironically, many of the individuals who seek a quick drop in body weight to improve their looks do not realize that rapidly shedding pounds can negatively impact personal appearance in the long run.
Rapid weight loss does not always equate to fat loss. Fat burning requires a specific set of conditions within the body. With quick weight loss, the numbers on the scale are often simply reflecting a loss of water weight. They may also be indicating a burning off of lean tissue as the body goes into starvation and cannibalization mode. Weight lost in this way is unstable; the weight almost always comes back at the end of your diet. Water weight replaces itself as the body finds homeostasis (steady state). Eat a salty meal or have an extra bowl of cereal and you will see the pounds come back (carbohydrates and sodium hold water). Loss of lean tissue commonly results in a lower metabolic rate, leading to rapid weight gain right after the weight loss phase has ended. This set of events is clearly not producing the long term benefit anyone wants.
Even worse, crash dieting and other rapid weight loss methods can have serious negative effects on one's dermatological health.
Health Issues Related to Rapid Weight Loss
Acne: Rapid drops in body weight can cause acne. The drastic change in body weight may create a hormonal shift in the body resulting in an acne breakout. In addition, many fad diets are of poor nutritional quality. The lacking vitamins and nutrients in the diet can have a negative impact on your skin, making it more susceptible to blemishes.
Excess Skin: Human skin is very durable and amazingly elastic. However, rapid weight loss can limit the time the skin has to adapt to a change in body shape. The elasticity of the skin has its limits, and it may not be able to keep up with the changes of the underlying tissue and structures. This can lead to excess sagging skin which is common to the arms, the thighs, and the abdomen. In the case of significant weight loss, this excess skin can sometimes be so unsightly; it can create a loss of confidence and result in serious body image issues. In extreme cases, an individual's appearance after fat loss can be worse than that before the weight loss. In these cases surgical body contouring treatments may be necessary to remove excess skin and reshape the body.
Potential Hair Loss Issues: To the body, a large drop in mass can be a traumatic experience, much like a car accident or childbirth. This trauma can trigger a hair loss condition called elogen effluvium. In this state, hair follicles go through a telogen phase (death phase). After four to six months those dead hairs fall out as new hair begins to grow in the follicle and push the old dead hairs out.
Conclusion
Dramatic and rapid weight loss can have unexpected negative effects on physical appearance and health. To avoid these issues, aim for slow and continuous weight loss which means 1-2 pounds per week. This pace gives your body the natural time it needs to adapt. During the weight loss period, take care of your skin by drinking plenty of water and getting the antioxidants and fatty acids your body needs. By focusing on the long term, you can be sure to get the results you deserve after all of your hard work.
---
---
16 Responses to "The Downside of Rapid Weight Loss"